Hooten in as New Mexico State men's basketball programs new head coach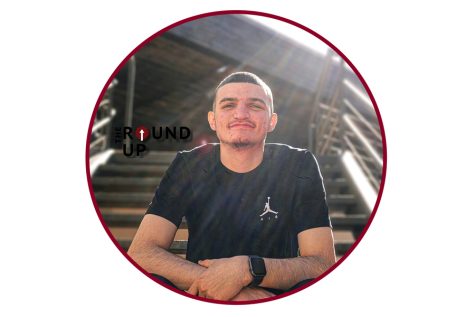 More stories from Connor Moreno
The search for the next Aggie basketball head coach has come to an end as New Mexico State Director of Athletics, Mario Moccia, announced the hiring of 13-year Sam Houston State head coach Jason Hooten.
One thing that impressed the athletic department the most about Hooten, aside from his 30 years of coaching experience, is his winning reputation. In 13 years at Sam Houston, Hooten posted an overall record of 261-161 (.618 win percentage) and led SHSU to six of their seven postseason appearances in program history during his time as head coach.
Not only is Hooten getting a pay increase and a bigger budget, but he will also be joining a program that shares the same winning reputation that he does. It is a perfect fit.
"I believe Coach Hooten is a tremendous fit for New Mexico State," NMSU Athletic Director Mario Moccia said in a New Mexico State Athletics press release. "… he has demonstrated an ability to build hard-nosed, defensive-minded teams."
Hooten put together the WAC's best defense in Sam Houston last season, leading the conference in scoring margin (+12.91) and opponent points per game (59.26). Categories that saw New Mexico State in the bottom half of last season.
Of the candidates that were reportedly a part of the job search, Hooten was the most qualified, best fit, and showed the most potential regarding the direction that the basketball program and athletics department are heading in the coming years.
After a season that everyone around the program would like to forget, the hiring of Hooten puts New Mexico State back on track to continuing to be the winning basketball program they've come to be during their time in the WAC.
Leave a Comment
About the Contributor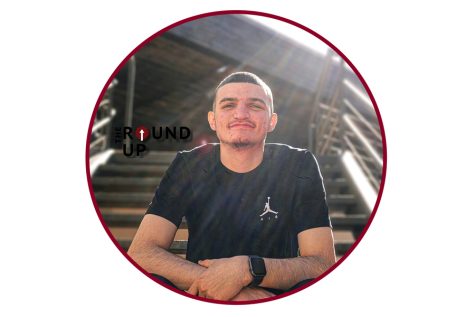 Connor Moreno, Sports Writer
Connor Moreno is a senior majoring in journalism and minoring in sports marketing. He has been in love with sports all of his life and has been consuming,...