Giancarlo Esposito talk with NMSU inspires young film enthusiasts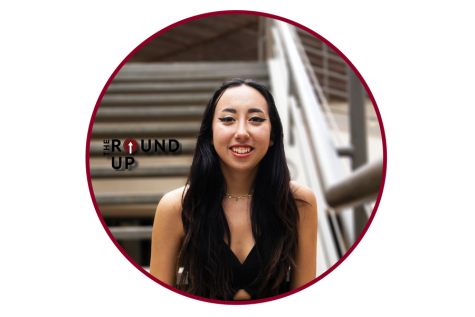 More stories from Cielo Rodriguez
Renowned actor, producer and director Giancarlo Esposito visited Las Cruces for his special appearance at the Las Cruces International Film Festival. Esposito spoke to New Mexico State University students in the ASNMSU Center for the Arts on Thursday, April 13.
Many in attendance were aspiring film writers, directors and actors, as well as fans of Esposito and admirers of his role(s) in "Breaking Bad" and "Better Call Saul," which featured Esposito in what many consider to be his most iconic role as Gus Fring.
Esposito is also well known for his antagonist role in popular spin-off series, as Moff Gideon in the "Star Wars" installment of "The Mandalorian," shown on Disney+.
Esposito received the LCIFF 2023 award for Outstanding Achievement in Entertainment. Before he was to receive the award, he attended a special screening at Cineport 10 of one his featured films.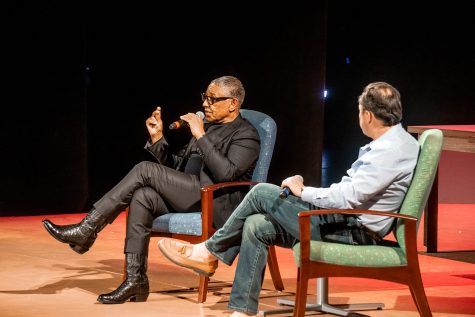 During the Q&A on campus, Esposito spoke in detail about many aspects of his life, especially how he dealt with rejection as a young actor. "I think for me, my passions guided me from the beginning, knowing that I couldn't do anything else. I mean, I could do just about everything as an actor. You have to be able to do everything," he said.
He mentioned to the audience that rejection allowed him to realize his fear of ultimate success, but when he traded the fear for the love of his passion for acting and prioritizing his own happiness. "… So, be true to your own self and if you're able to make yourself happy and do the check in, 'Am I happy?'"
Esposito spoke to the audience about his beginnings in his career, and the variety of perspectives he applies to different mediums, such as theater, television acting and film acting. His performances in theater and broadway largely inspired Esposito's process and acting career to date.
There were several poignant moments where Esposito had the crowd enthralled for moments of the open Q&A, who spoke widely from his experiences and his own methods for dealing with life after filming a role, "awkwardness," and moving past it.
"If you don't press against that place that allows you to have a new and different experience, you're missing out on life. If you don't stay in that awkward place, that uncomfortable moment, that place of change where you have to make a decision — then you're missing out on all that life has to offer you because it grows you. It changes you. It makes you stronger," Esposito said.
Esposito ended the event with final words of encouragement, in the importance of sharing your own personal stories and being comfortable in your own skin.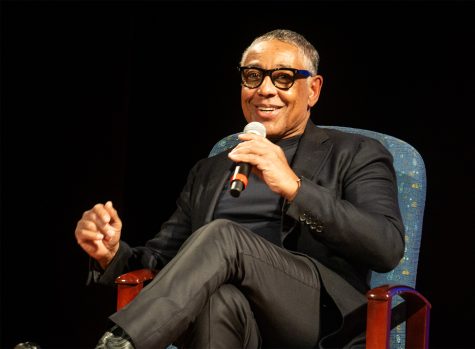 "It's important for you, for people to really see you. Because maybe what you don't know is that you have something to share. Like you have something to share with the world. Not just everyone here, not just me, but the world. And when you start to practice how to share that, it comes out easier," Esposito said.
Esposito also concluded the talk by taking pictures with audience members and fans by signing autographs with signature merchandise in relation to his roles on "Breaking Bad" and "The Mandalorian."
The Las Cruces International Film Festival will return in 2024, for its fifth consecutive year. The LCIFF is the only world renowned international film festival from New Mexico. For more information on the film festival, visit lascrucesfilmfest.com.
Leave a Comment
About the Contributors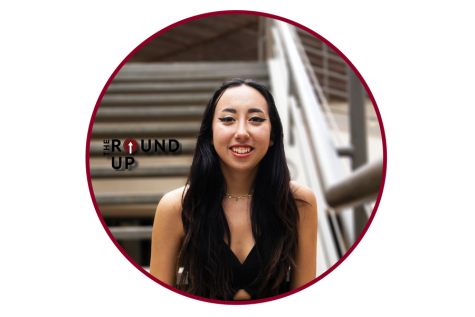 Cielo Rodriguez, Editor-in-Chief
Cielo Rodriguez is entering her second year with The Round Up as the current Editor in Chief. This is her fourth year studying at New Mexico State University...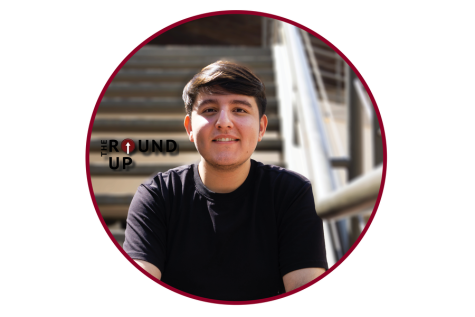 Ernesto Cisneros, Managing Editor
Ernesto Cisneros is a senior here at NMSU studying Journalism & Media Studies along with Government (Political Science). He also has two minors in...