Active Monsoon Season Leads to Near Record Rainfall at NMSU
Hang on for a minute...we're trying to find some more stories you might like.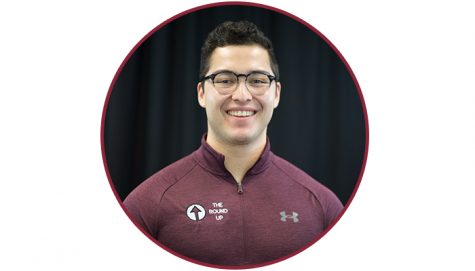 More stories from Derek Gonzales
Monsoonal rains that began last month has already left its mark here at NMSU. Through August 1, campus had seen 7.82 inches of rain, which is the fourth-wettest eight-month start to a calendar year since 1896, according to NMSU climatologist Dave DeBois.
July is historically the wettest month of the year for the southwest and this year has backed that claim. The wettest parts of Doña Ana County have seen as much as ten inches of rain. Average rainfall for July is roughly 2.15 inches in the last 20 years, and the precipitation accumulation has helped Southern New Mexico move away from drought conditions.
"Since I moved here in 2010, this is as close as I have seen us to 1941," DeBois said. "We are just a little behind 1941, which was a really wet year due to a wet Fall."
Now that August has arrived, you can expect monsoonal moisture to linger, developing thunderstorms in the afternoon and evening hours. These storms can bring heavy downpours in little time, so it is important to stay o the roads, which easily get flooded and can make driving dangerous.
"I have lived here my whole life too, and when it rains during the summer, the streets get bad," NMSU senior Daniel Martinez said. "If you drive a car, it can honestly get scary. We need all the rain we can get here in the desert, but people who aren't from here need to just understand to not drive until after an hour the storm ended."
Campus will be looking extra green and lively as we begin our school year, and it is thanks to the unseasonably moist summer that the region should continue to see as Fall approaches.

Hang on for a minute...we're trying to find some more stories you might like.