One Door Closes Another One Opens. The Story Behind Greek Housing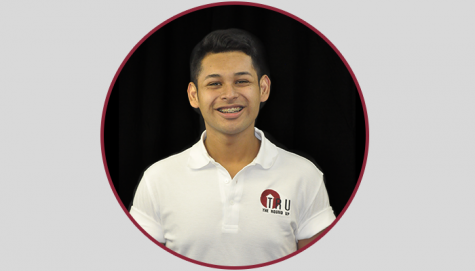 More stories from Andres Valle
Goodbyes are never easy, especially when the goodbye is to a place that was once your home.
The financial barriers facing the NMSU campus have not only burdened students with a six percent tuition increase, but it has also forced Greek-life members to move out of their homes.
This past spring the Greek community said bye to the universities Greek Complex. Members from, Delta Gamma, Sigma Chi, Pi Kappa Alpha, Lambda Chi Alpha and Kappa Sigma were once able to live inside the university's Greek Complex. The facility provided housing and a lodge space for each member of their chapter to hold events or just hang out. The lodge had a community kitchen, dining room and a formal living room as well as a study space.
It was a place they all called  home
"It had to be done. Greek Complex was slated to close for many years," said Matt Crouse, the Director of Housing for New Mexico State University.
Crouse explained why the facility had to be closed down and the proposition that came with it.
"The HVAC unit was going out. It would have taken more money to replace the unit than to move all the Greeks to Cervantes," said Crouse.
Cervantes, an apartment community located in South Campus just past the intramural fields gave the opportunity for a fresh start to a new home.
Kappa Sigma member, Cody Slaughter said, "I'm excited for it, it's a renovated space where we can put Kappa Sig in it."
The new space in Cervantes provided an exact replica of what Greek Complex had already, but adds a kitchen and living room to each apartment. It creates more of an adult living environment for the same price as the original location. Right now, the price to live in the Greek Village is $4150 for an academic year. That price is said to increase by $100 in the fall of 2019, as stated by the board of regents.
"Everyone got a lodge and I'm not charging rent on that. It's being kept as long as students keep living on campus," said Crouse.
Though, everyone did not get a lodge. Delta Gamma, a sorority, was the only chapter that didn't make the move to Cervantes. Delta Gamma, no longer has a place for the chapter to call home. Many of their members are now living in other residential housing around campus, others made the move off of campus.
Crouse took into account what sororities needed and realized that it wouldn't be possible in the new location.
"Sororities have a harder time making compromises with their nationals. Our infrastructures would not make their means necessary," said Crouse.
According to the current financial state of the university, it may seems that this location will be the home for quite awhile. NMSU is in debt, enrollment is down which means Greek Life goes down. Until there is a significant amount of Greeks living on campus the university can't envision a "Greek Row" until the demand is meant.
Crouse stated, "We need a coherent message of what positive Greek Life is doing to student life at NMSU." From there the university can take in account of what this specific population needs.
"Housing and res-life wants every chapter to be successful. We are absolutely thankful for all the help on move-in day and the benefits to student life. We want to see Greek Life succeed," said Crouse.
For now, the Greek community will focus on rebuilding and creating a new home in Cervantes. A fresh start means for even greater opportunities for all the chapters in the new Greek Village.
Leave a Comment
About the Writer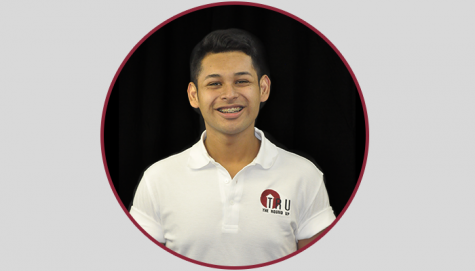 Andres Valle, Features Writer
Andres is a junior studying journalism and mass communication with an emphasis in broadcast. Yet that doesn't stop him from learning all sides of...