Board of Regents: NMSU President is out in 2018
Hang on for a minute...we're trying to find some more stories you might like.
More stories from Tylan Tapley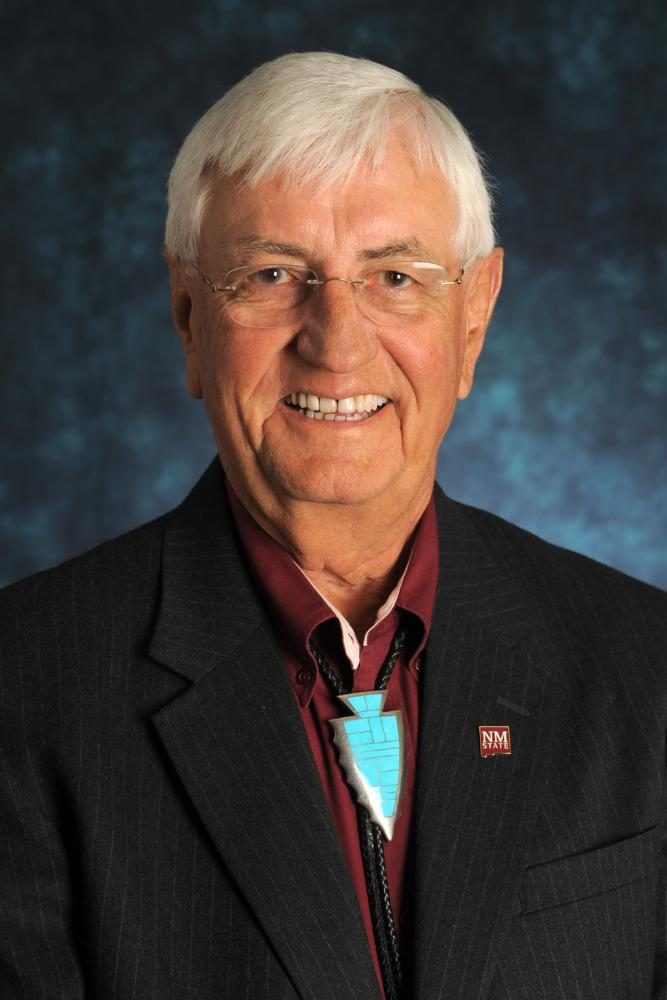 The Board of Regents convened a special meeting on Wednesday, Aug. 30, 2017. The agenda for this meeting contained a series of special topics including, seeking approval to move forward with a residence hall to replace Monagle, and nominating an individual to receive an honorary degree from New Mexico State.
One of the most important topics on the agenda was a motion to move forward with a search to replace the current President of the University, Garrey Carruthers.
Carruthers began his time as President of the University in 2013. During his tenure, he instituted the Vision 2020 plan to elevate NMSU to what is considered a premiere university.
During the special meeting, the Board of Regents allotted a time to allow the public to voice their opinions regarding the Chancellor. One notable speaker was the Faculty Senate Chair and Ex-Officio non-voting member Christopher Brown, Ph.D., reading an open letter drafted by a series of faculty members expressing their strong support for Chancellor Carruthers.
After hearing and noting the public's comment, the Regents proceeded with discussing and voting on agenda items. The motion regarding the future Chancellorship of the University was the last agenda item to be discussed.
Finally, at 2:47 p.m., the Regents decided on the motion to begin the process of searching for a new Chancellor. In regard to this, Chairwoman Hicks, voiced concerns with the Chancellors performance, particularly with decreasing enrollment numbers during his tenure. Further, Regent Mitchell disregarded the notion that any decisions to replace Carruthers were political in nature.
After the Regents deliberated, a call to vote to begin the search for a new Chancellor was initiated. Regents Hicks, Mitchell, Hutchinson, and Cheney voted yes on the motion with the newest Regent Vela abstaining from the vote. With these results, the motion was carried – Carruthers is out.
ASNMSU President, Kevin Prieto, said the Regents decision was not ideal, "We appreciate the Regents vote. It is unfortunate that it went against public support" he said.
Prieto went on to say he will be actively seeking student widened student input in the selection process for a new Chancellor.
For a full video of the meeting, click here.

Hang on for a minute...we're trying to find some more stories you might like.