NMSU Hangs Tough But Falls to Arizona State to Begin Season
Hang on for a minute...we're trying to find some more stories you might like.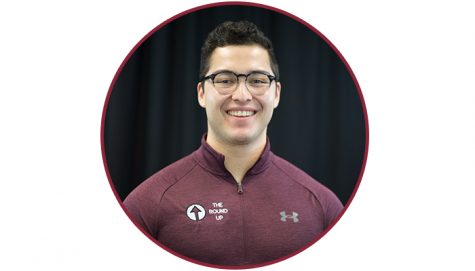 More stories from Derek Gonzales
TEMPE, Ariz.- For a half of football, the New Mexico State football team looked as if they were hell-bent on duplicating the 35-7 shocker that took place the last time the Aggies visited Sun Devil Stadium in 1999. NMSU closed a 14-point first half deficit down to one by halftime and went into the locker room with momentum on their side, but the visitors eventually succumbed to a potent Arizona State offensive attack in the second half in a 37-31 loss Thursday night.
NMSU (0-1) outgained ASU (1-0) 549-400 in total offense but the turnover bug and untimely turnovers led to the Aggies' demise in their quest for an early-season upset.
"A couple of calls went against us that were really questionable," NMSU head coach Doug Martin said. "We didn't protect Tyler like we needed to stretch the ball down the field so that was disappointing."
Quarterback Tyler Rogers had an impressive game throwing the ball against the Power-5 defense, tallying a 40 of 58 night through the air for 398 yards, but an interception on the Aggies' opening drive of the game led to a Kalen Ballage 7-yard touchdown to open up the scoring and put the Sun Devils ahead 7-0.
The game appeared to be heading towards a blow out after ASU struck quick on their second offensive possession to open up a 14-point lead, but an experienced NMSU team showed something that hadn't really displayed in Martin's first four seasons – resiliency.
A 13-play, 89-yard drive that chewed up four minutes of game clock is what the Aggies answered with, culminating with an unreal one-handed catch by receiver Jaleel Scott (8 rec, 149 yds, 2 touchdowns) in the back corner of the end zone that would've made Odell Beckham Jr. proud. Rogers was a perfect 7 of 7 on the drive and it cut the ASU lead to eight (the PAT was blocked).
The defenses settled in for much of the second quarter until the Aggies got the ball back with 3:08 left before the half. NMSU converted two third-down opportunities on the drive and brilliantly drove down the field for a Rogers' one-yard touchdown. As halftime came, the Aggie players sprinted into the locker room gleaming with confidence – even if it was short-lived.
The Sun Devils would begin to wear down the NMSU defense following the halftime intermission. ASU went against their up-tempo blueprint by going on a lengthy six-minute drive that was capped off by a Brandon Ruiz 52-yard field goal – though the referees did miss a false start on the play that would've put ASU out of field goal territory.
A three-and-out ensued for NMSU offensively and ASU struck quick on offense again with a 60-yard touchdown throw from Wilkins to tight end John Humphrey.
The wheels would fall off the wagon from there, as the Sun Devils scored 23 unanswered points to take the biggest lead of the game at 37-13 when defensive back Kobe Williams picked off Rogers and returned it 49 yards for another Sun Devil touchdown.
The 37 points that NMSU gave up was not an indication of how well they played. As a team, the Aggies recorded seven sacks, four off of their entire season total from last year. ASU could only muster up two yards a carry in 40 attempts with Ballage leading the Sun Devil rushing attack with 84 yards. This is the same running back that scored eight touchdowns against Texas Tech last season.
"That was the best we have played against a Power-5 conference school since I've been here," Martin said. "We competed real hard but we need to create a few more turnovers. Our guys have a lot of belief that they can win and played hard until the end."
NMSU will now turn their attention towards I-25 rival New Mexico, as they will meet on Sep. 9 at 6:00 p.m. inside Dreamstyle Stadium in Albuquerque, NM. The Aggies beat UNM 32-31 last season.

Hang on for a minute...we're trying to find some more stories you might like.
About the Writer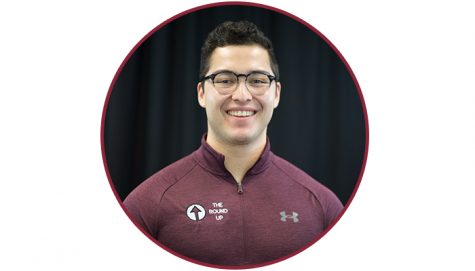 Derek Gonzales, Editor-in-Chief
Derek E. Gonzales enters his third year as an employee of the New Mexico State University Round Up and first as the Editor-in-Chief. The homegrown product...