NMSU Volleyball Collects Back-to-Back Home Wins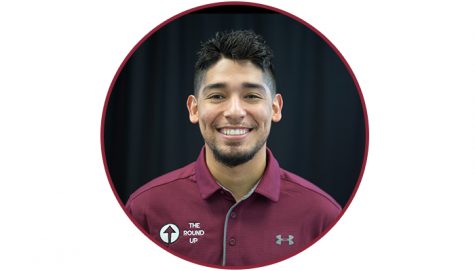 More stories from Jonah Gallegos
The New Mexico State Volleyball team finished off their doubleheader with another win as they defeated Delaware State in three sets (25-11, 25-14, 25-13).
The Aggies (5-3) outmatched Delaware State (0-8) from the very start with Senior outside hitter Kassandra Tohm leading the way for NMSU.
"We were able to get her a lot of free open net swings, and she took advantage of it," head coach Mike Jordan said about his senior leader.
Jordan said Tohm is a physical player and she was just too much for the Hornets to handle.
With DSU struggling early in the season, Coach Jordan saw it as good opportunity to let some of his bench players get good playing time.
"They're capable young women, and when they came in, they did a good job," Jordan said.
Tohm also felt that her teammates, who came off the bench clicked as well.
"They did well coming from off the bench you have to be prepared not only mentally but physically, but more so mentally," Tohm said. "You have to be mentally tough, you can't come out and be scared."
Tohm led the Aggies with 12 total kills and had a kill percentage of .571.
"I'm one of the more physical players on the team, and I think that goes to my advantage and how I only see red when I play," said Tohm.
Tatyana Battle also had a good match and finished with 6 kills on 12 attempts.
As a team, the Aggies swung a .402 and finished with a total of 42 kills and had 6 aces on the night.
Respectively, DSU topped the night off with totals of 25 kills and 2 aces. Errors are what kept the Hornets down the entire game as they had 3 serving errors for the match.
The Aggies continue their play in the Borderland Invitational as they take on Samford on Saturday evening at 7 pm.
Samford will be a tougher matchup for the Aggies, but NMSU Coach Jordan expects his team to perform well.
"They're a good team, they were in the NCAA tournament last year. They're well coached, it'll be a much tougher match and we need to be ready," Jordan said.
NMSU extends their win streak to three games, as they previously defeated UNLV and Abilene Christian as well. They look to get another win tomorrow night before heading to Arizona and playing in the Wildcat Classic, which will take place in Tucson, Arizona on Sept. 15 and will carry on to Sept. 16.
About the Writer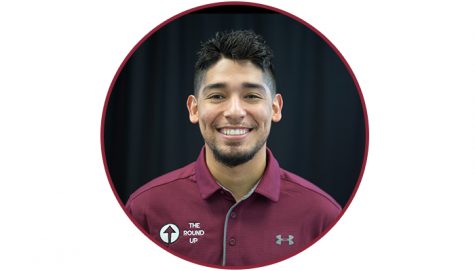 Jonah Gallegos, Sports Writer
Jonah J. Gallegos enters his second year at The Round Up and is currently a senior, majoring in journalism. Born and raised in Las Cruces, New Mexico,...