Column: Farewell and best wishes, NMSU Round Up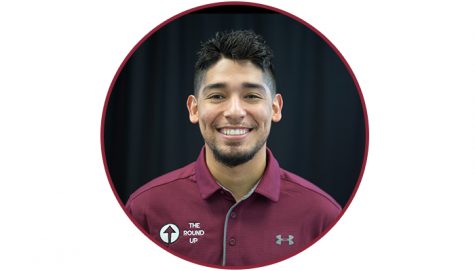 More stories from Jonah Gallegos
As my time at the NMSU Round Up comes to an end, I wanted to use this platform to thank those who made this journey truly one to remember, and to reflect on my time here.
Nearly two years ago, I made the decision to apply at the Round Up, back then a struggling student newspaper (no disrespect intended). I knew of some friends who worked at the organization and eventually met a young sports writer. A young writer who took his work extremely seriously and had tremendous pride in what he did for the publication.
That man was Derek Gonzales… someone who has grown into one of NM State's hidden gems. Undoubtedly loved by true Aggie fans.
Without Derek, one, I would not be in this position today; and two, honestly I would not have developed into the writer that I am right now.
Growing up I made it to most, if not all, Aggie games. Being there for Hal Mumme's 0-12 football season, the rise of NM State Men's basketball as Reggie Theus brought back the titletown feeling and even traveling to the WAC Basketball Tournament in Las Vegas, Nevada, six of the last eight years; and being able to cover the 2018 WAC tourney, representing the Round Up.
NM State Athletics has meant the world to me, and I could not be more proud to be called an Aggie.
I was never the most talkative while covering games, but absolutely was the most thankful just to be in the press box or press row beside those who I saw game-in and game-out, viewing them with high respect.
Being a Sports Writer has provided me with the valuable experience of working alongside tremendous individuals. The diligent sports information directors of NM State Athletics: John Vu, Chris Kennedy, Christina Anderson and Ty Stevers – an always reliable crew. As well as NM State coaches and student-athletes, constantly radiating positivity towards me and treating me with respect.
Thank you all for the zeal and most perfect experience that any student journalist could ask for.
I have created many long-lasting friendships within the Round Up and cannot be happier about the friends I have made.
Derek, Alanna Herrera and Ch'Ree Essary have not only brought back the prestigious "clout" to the Round Up's name, but have more importantly returned the Family feel to the online newspaper. Genuinely making the Round Up office a place of fellowship for all its employees, and instilling a work hard mentality.
Not to mention the drastic improvements that came at the hands of last year's Editor-in-Chief, Albert Luna and his team; and just as importantly, the sustainment of this renovation by Derek and our current team. Growth and pride in our work, as employees at the Round Up, is what Derek asked of us and I can confidently tell you we as a team accomplished just that.
James Martin and I have worked tirelessly to improve our sports department and give readers strongly-covered Aggie Athletic events. I have learned much from James and feel very privileged to have worked at the side of a very talented young writer. I know for sure his accomplishments have not gone unnoticed.
It's been a dream come true covering NM State sports, but an even more humbling and extraordinary experience reporting for the illustrious and historic 112-year-old publication.
Thank you to those who took time out of their day to read my articles. From an up-and-coming journalist, it means the world to me to see others share my work, tell me they have read my articles and just to know my work is appreciated.
I am honored to sit here and say that I was a part of this comeback year for the Round Up; and I have complete faith, in Alanna, Ch'Ree and the rest of the staff, that the Round Up has nothing but great and fruitful years ahead.
I will hold this workplace experience close to my heart as I walk across the stage at the Pan American Center next weekend; confident that I will do my best in whatever the future has in store for me.
Thank you Derek, for the opportunity and the friendship. And thank you New Mexico State.
About the Contributors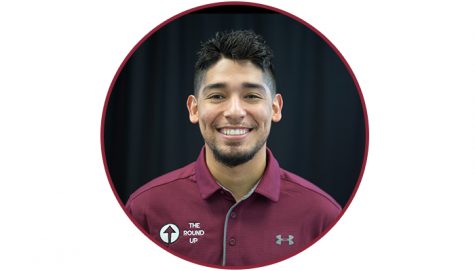 Jonah Gallegos, Sports Writer
Jonah J. Gallegos enters his second year at The Round Up and is currently a senior, majoring in journalism. Born and raised in Las Cruces, New Mexico,...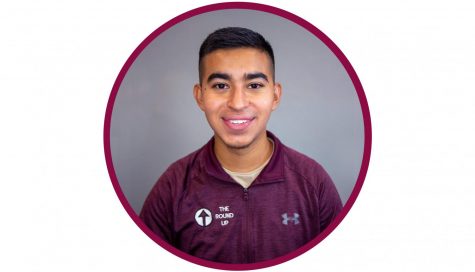 Mitchell Allred, Photographer
Mitchell Allred is attending New Mexico State as a junior, majoring in Criminal Justice to become a General Practice Lawyer, with a minor in philosophy...