Aggies outlast Northern Colorado for third-straight win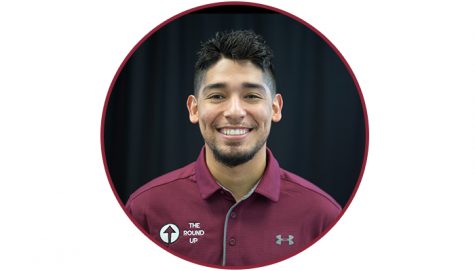 More stories from Jonah Gallegos
The New Mexico State baseball team (23-9, 7-3 WAC) was able to cling onto a 10-9 win late over Northern Colorado Friday night in this weekend's series opener, making it three-straight conference wins for the Aggies.
Freshman pitcher Chris Barraza finished with a clutch five-pitch outing, where he faced one batter but was able to rely on his second baseman, Nick Gonzales, to make the game-ending double play.
"You put the freshman in there, in a really hairy situation, and for him to come through that's huge for us," head coach Brian Green said about his freshman pitcher. "Chris has a great arm, he can be a huge part of this thing this year, and obviously he has bright future ahead of him.
"Not to knock Nick as a freshman, but I don't think he makes that play last year. I think it maybe gets him deep – he kept his glove out in front and he was aware of the runner's speed, so he didn't have to go get it, he let it come to him. It was a really poised play, it was a veteran play and boy, a big play when we needed it."
UNC (7-21, 3-7 WAC) matched the renowned power-hitting of the Aggies, belching three home runs in the first two innings to quickly jump out ahead to a 4-1 lead.
A fifth inning two-out rally was kept intact with Tristen Carranza hitting a moonshot two-run home run. Carranza would finish the day 1-for-3, scoring two runs and three RBIs. The Aggies scored three runs in the fifth and would tie the game at 5-5 entering the sixth.
The Bears left no runners on base all the way up till the seventh, ending the game with five total runners left on base. Both teams had big-run sixth innings, with UNC scoring three, only to have NM State answer back with four, giving Green's ball club a 9-8 lead that would go on to be just enough for the win.
"It's something that you get to put in your back pocket," Green said about this come-from-behind win. "We're getting to be pretty confident, particularly at home, that we can come back. Those are huge, because you have to do it before you can do it."
NM State left 13 runners on base, but finished with just one error and an impressive 15 hits. Andrew Edwards picks up his first win as Barraza picks up his first save of the season.
The Aggies are now just half a game behind WAC leader Sacramento State (22-12, 8-3 WAC), with game two of this three-game series against UNC set for tomorrow afternoon at 2:05 p.m.
About the Writer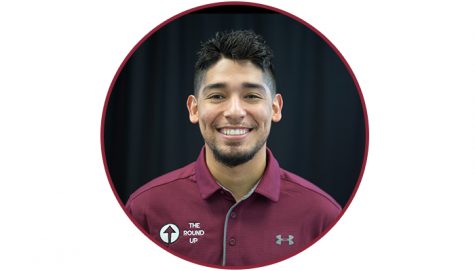 Jonah Gallegos, Sports Writer
Jonah J. Gallegos enters his second year at The Round Up and is currently a senior, majoring in journalism. Born and raised in Las Cruces, New Mexico,...