Aggies look to jump into driver's seat of WAC in weekend series vs. Sac State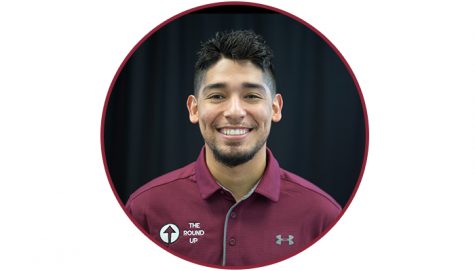 More stories from Jonah Gallegos
It's been exactly 334 days since the New Mexico State baseball team took on the Sacramento State Hornets for in the WAC championship game – a game the Aggies came out on top of to win the program's first ever WAC tournament title.
Times are a bit different now, but the stakes are still high concerning these two ball clubs. Head coach Brian Green and his squad will travel to Sacramento this weekend for a pivotal WAC series against Sac State in what will likely be a conference deciding series with first place on the line.
"Get ready for a war, this is a repeat of the WAC championship last year – get ready for a fight," Green said about what his message to his team has been heading into this conference series. "They've got the best pitching in the conference; we've got the best hitting in the conference, we're going to go into it a little light in terms of a couple of injuries that have happened of late. So, it's going to be a little bit of a challenge for us and that's a good thing, we're going to have to play our best baseball."
On paper it's exactly what Green attested to — the Aggies (28-10, 11-4 WAC) lead the conference in terms of batting average (.365), while Sac State holds the top spot in earned run average with an ERA of 3.42 (also ranks 19th in the nation in ERA).
Pitching has been a struggle for the Aggies of late, but as all three usual NM State starting pitchers (Brock Whittlesey, Justin Dehn and Chance Hroch) have shown throughout the year, they can be dangerous weapons when they find their groove up on the hill.
"We got into a little bit of a rut when we're throwing and we're scoreboard chasing," Green said. "We got to pitch. Dehn's got to be at the knee's down in the zone, he's got to find his secondary stuff, he had that two weeks ago, he didn't have it last week. Same thing with Chance – Chance is honestly a little bit fatigued and he needs to find his strength and find it quick. But same thing with him, his slider and his changeup.
"Both those guys found way too much middle last weekend and not enough east-west corners. They need to get back to what they do, and that's live on the corners and live down and find their secondary stuff."
On the other side, the Hornets (26-14, 12-3 WAC) have been defensively stout all year long, ranking first in the WAC in both hits allowed (313) and runs allowed (163) while only allowing 103 walks on the year.
"They just do a nice job of commanding their fastball, their secondary stuff is good but they really do a nice job of getting ahead, they just don't walk you," Green said of the Hornets. "If you look at Sac State, I think they only have two hitters in their lineup hitting over .300. They do a nice job of scoring runs without getting hits, but they're not going to wow you at all offensively."
Nothing is flashy when it comes to Sac State, but their fundamentally sound small ball approach has proven effective. Meeting NM State's high-powered offense will be the epitome of when an unstoppable force meets an immovable object.
As the WAC has continued to improve, things have been uncharacteristically competitive at the top of the conference, NM State currently sits tied for second place with the surprise team of the year UT Rio Grande Valley who are also 11-4 in WAC play. California Baptist (9-6 WAC) and Grand Canyon (8-7 WAC) are still in the hunt, but Sac State holds control of the conference entering this weekends matchup.
"All of a sudden you five-six teams who are right in the thick of it for a regular season, so I think all of the coaches will tell you that we're really excited about the direction of the conference," Green said. "It's just getting better and better and it's getting more lengthy, and it's getting more thick from a competitive standpoint."
The Aggies are rolling into crunch time as two of their last three WAC opponents are within the top five in the conference and well over .500 (UTRGV and CBU), but a series win on the road this weekend will be paramount for their hopes at the WAC title.
Leave a Comment
About the Writer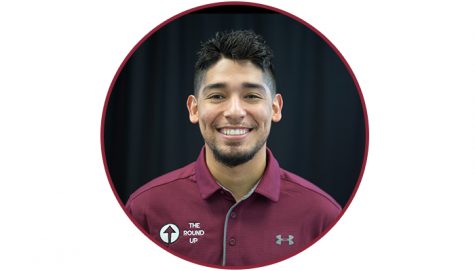 Jonah Gallegos, Sports Writer
Jonah J. Gallegos enters his second year at The Round Up and is currently a senior, majoring in journalism. Born and raised in Las Cruces, New Mexico,...