NM State sweeps Bears for first perfect WAC weekend of season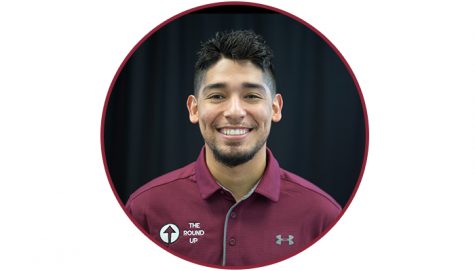 More stories from Jonah Gallegos
With the quality of play in the WAC constantly improving, an in-conference series sweep looks all the more essential for the New Mexico State baseball team as season's end quickly approaches. The Aggies (25-9, 9-3 WAC) managed to complete their first WAC sweep of the year on Sunday afternoon, topping Northern Colorado 19-9 in a slugfest of a victory.
Head coach Brian Green now has his team in a three-way tie for first place in league play (tied with Sacramento State and UT Rio Grande Valley, all three teams are 9-3) after run-ruling the Bears in eight innings.
Junior shortstop star Joey Ortiz had himself a day, going 4-for-5 with eight RBIs and and completing the cycle with an eighth inning triple — a pro-like performance by the junior, who is draft eligible at the end of the the season.
"No – I don't even think he (Ortiz) knew, the kids in the dugout knew," Green said when asked if he realized that Ortiz had the cycle when he tripled. "He's just such a great player – you expect him to drive it, which he does all the time. He's just having an incredible season; he deserves that, good for him. But our dugout knew, and they were excited."
NM State batted around the lineup in the first, in what was a runaway opening inning. Ortiz would hit a monster grand slam and helped his team to an early 9-1 lead entering the second.
The Aggies would come out sloppy in the second, allowing UNC to get back into the game in what was a hit parade early on. The Bears would bounce back with a four-run inning but was ended with a Chance Hroch pick-off throw to first that concluded the frame.
UNC would go on to score seven unanswered runs to crawl back into the game, but that would be all for the Bears (except one run that came in later in the seventh) as relief NM State pitcher Aldo Fernandez would come in for Hroch and clean up after his abnormally bad outing.
"There was no doubt we needed some settling there and Aldo came in with three scoreless," Green said about Fernandez's 3.2 innings pitched. "That was really the story of the game. Aldo was the key – and I know that is funny when you score that many runs, but we had to get a settle and we had to some separation, and he did a great job."
Hroch would start the game, but only pitch 2.1 innings, giving up 10 hits, eight runs (only three of which were earned) while walking one batter.
Fernandez (1-2) picked up his first win as an Aggie and impressively gave up just one hit. He would collect six strikeouts, where 37 of his 52 pitches were called for strikes.
NM State barreled the ball for 17 total hits while still leaving six runners on base. Both teams combined for 30 total hits, as well as both struggling on the defensive side early on with a combined seven errors today.
"Baseball wasn't clean early," Green said. "And our tempo and our motto on that is just 'be positive', because it is a difficult game. You are not going to have success all the time, it is very easy to create negative energy in the dugout quickly because there is so much negativity in the game."
The Aggies will now play seven of its next eight games on the road, with an in-state rival matchup versus the University of New Mexico coming up on Tuesday. After that midweek, NM State will go back into conference play to take on Utah Valley for a weekend WAC series.
About the Writer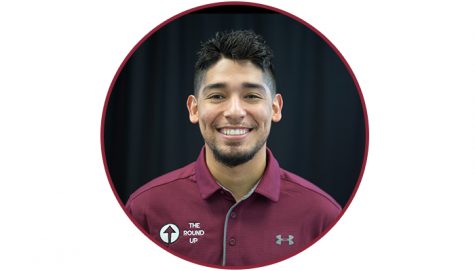 Jonah Gallegos, Sports Writer
Jonah J. Gallegos enters his second year at The Round Up and is currently a senior, majoring in journalism. Born and raised in Las Cruces, New Mexico,...