Commentary: It Is Time To Show Support for Aggie Football
Hang on for a minute...we're trying to find some more stories you might like.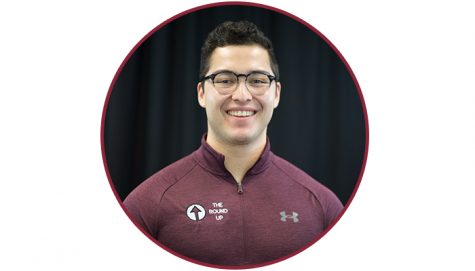 More stories from Derek Gonzales
I was 11 years old and the first semester of fifth grade had just ended. My mom picked me up from Conlee Elementary School and on the way home asked, "What do you want for Christmas?"
I looked Mom straight in the eye and said, "I want a Chase Holbrook jersey."
Of course, my mom asked if I was serious. I definitely was. Holbrook had just finished up a prolific junior season for the Aggies, tossing for 3,866 yards with 26 touchdowns and a 70.2 percent completion percentage (not to mention he led NMSU to a couple National Championships in my NCAA Football 2008 dynasty). The team only went 4-8, but man, that Aggie Air Raid was fun to watch.
My mom went to the mall and asked around for one in just about every store, with most employees saying, "We have never been asked for that. We don't have any."
Somehow, she found one, and I still have that white number 12 "State" jersey to this day.
A lot of students that attend NMSU now grew up going to watch Holbrook and the Aggies as 8-12 year old kids. I was "lucky" enough that my first Aggie game was in 2005, when the Aggies fell behind UTEP 31-0 and lost 31-17 in Hal Mumme's debut. My dad was in Iraq that whole year, so Aggie Football was what got me through missing my old man. I went to every game that year. Oh yeah, they went 0-12. I cried for 24 straight hours when that team lost to Idaho in overtime. I also cried when Paul Young missed a 38-yard field goal that would've beat Colin Kaepernick and Nevada on national television and push the team to 5-5 two years later.
If you grew up in Las Cruces and liked college football, you remember that era. You also understand that the team has not had much momentum since Mumme left. Matt Christian had a really good 2011 season and showed toughness unlike anything I'd ever seen in my life, playing games with a cast on his arm. But subtract 2011, and it's been dark.
Fast forward to 2017.
Through two weeks, there is a belief. A confidence. There is talent on both sides of the ball. If you liked Mumme's old teams, this year's offense isn't much different. Quarterback Tyler Rogers has thrown the ball 57 times a game but on top of that, he has an All-American running back behind him. His number one receiver is emerging as an NFL prospect and has all the tools to play on Sundays, along with Larry Rose III. The offense is an absolute pleasure to watch, and it's one that could sell tickets by itself.
Head Coach Doug Martin's best recruiting job at NMSU was convincing Defensive Coordinator Frank Spaziani to come coach his defense. Coach Spaziani shaved seven points off the point-per-game average in 2016, and through two games this season, have taken off another six points. I was convinced that in order to win at NMSU, the team needed to play ball-controlling style of offense that kept a bad defense off the field. I am being proved wrong.
I am wholeheartedly convinced that this team will be the one that ends the bowl drought. But I'm not sure how credible that is — I have convinced myself with every team since 2005 that they would be the one to go bowling. But this is different. I have cold-hard evidence. There's talent, experience, depth, and coaching.
The Troy Trojans come in on Saturday at 6 p.m. for the Aggies' home opener. Neal Brown has taken that program and made it into a perennial top-3 team in the Sun Belt. Beating the Trojans will require NMSU to play even better than they have through two weeks.
It is also the second-edition of the "Stuff the Stadium" promotion. If you purchase tickets BEFORE Saturday at the Pan American Center ticket office, tickets are as cheap as five dollars. Five dollars to watch what could be one of the best Group of Five games this season.
The last time NMSU had a winning season, the attendance average was over 22,000 in 2002. I know you're capable Las Cruces. This team has a helluva chance, but it is on the student body and the community to come and support. When's the last time NMSU even had a home game with a chance to go 2-1? With tickets running for cheap and students being able to get in for free, let's recreate 2002. I know this team is on its way to having a record similar to 2002's 7-5 unit.

Hang on for a minute...we're trying to find some more stories you might like.
About the Writer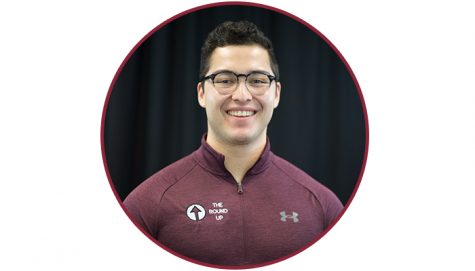 Derek Gonzales, Editor-in-Chief
Derek E. Gonzales enters his third year as an employee of the New Mexico State University Round Up and first as the Editor-in-Chief. The homegrown product...