Rogers'-Led Second Half Comeback Falls Short vs. Troy
Hang on for a minute...we're trying to find some more stories you might like.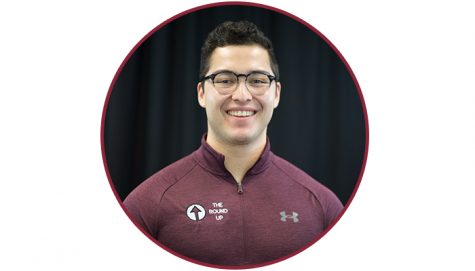 More stories from Derek Gonzales
There is no question about it anymore — New Mexico State is a much-improved football team. The Aggies had a chance to take the lead on the Troy Trojans midway through the fourth quarter, but a three-and-out was all the offense could muster up.
Head Coach Doug Martin punted the ball back to Troy with 6:15 left in the game and even pinned the Trojans back at their own 2-yard line, but the high-octane Aggie offense would not see the ball again. Troy killed the clock, converting three third-down conversions on the drive, and Neal Brown's bunch escape Las Cruces with a 27-24 victory in front of an announced crowd of 15,446 Saturday night at Aggie Memorial Stadium.
Troy went 10-3 a season ago and was picked second in the Sun Belt Conference Preseason Coaches' Poll. They had blown out NMSU each of the past two seasons (52-7 and 52-6 respectively), but the Aggies (1-2) weathered an early storm that put them in a 20-3 deficit early in the second half.
"That was a great college game between two really good football teams," Martin said. "When you have a game where there are no turnovers on either side and the hitting was as hard as it was and as clean as it was and everything was as tight as it was — that's about as good as it gets in college football."
It was a struggle for the Aggie offense to move the ball for a little bit over two quarters on the night. It wasn't until Rogers escaped pressure on a third-and-11 and threw a bomb to the front-center of the goal line where it was tipped by a Troy defender but caught by Isaiah Lottie for a 46-yard touchdown with 12:21 left in the third.
Troy (2-1) was held to a three-and-out on the next drive and with running back Larry Rose III on the sideline for much of the drive, Rogers led the Aggies down the field for their second-consecutive touchdown, capped off with a five-yard touchdown to Jaleel Scott, who used all of his 6'6 frame to make the play.
Third-down stops then began to become a problem for the Aggie defense. The Aggies allowed Troy to convert a third-and-ten and a fourth-and-one on the next Troy drive. Trojan quarterback Brandon Silvers fooled the defense with an option keeper in that fourth-and-one to score a 32-yard touchdown to extend the Troy lead to 11.
"In the first half, I thought our defense was phenomenal and in the second half, we gave up some things, especially on that last drive when they (Troy) were backed up on their own 1-yard line with six minutes to play," Martin said. "You got to get a stop there to have a chance to win it."
Rogers played another great game, going 32 of 45 for 331 yards, three touchdowns, and no interceptions. Rose III rushed the ball 12 times for 69 yards and a 5.8 yard-per-rush average.
The Aggies return to the Aggie Memorial Stadium turf next Saturday at 6 p.m. to face the winless UTEP Miners. NMSU's last win in the Battle of I-10 was 2008.

Hang on for a minute...we're trying to find some more stories you might like.