The Massacre Inside Aggie Memorial
Hang on for a minute...we're trying to find some more stories you might like.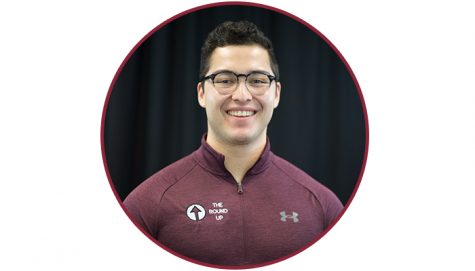 More stories from Derek Gonzales
Eight years — that is how long it had been since the last time New Mexico State had beaten UTEP. A lot of frustration must have been building up for the Aggies, especially for Head Coach Doug Martin, who was 0-4 against the I-10 rival in his tenure, not to mention a 16-10 loss in 2011 when he was the offensive coordinator for Dewayne Walker.
Saturday night inside Aggie Memorial Stadium, the Aggies maybe did not make up for the eight years of torment their neighbors from El Paso had inflicted on them, but the 41-14 blowout over the Miners sure did send a message that this isn't the same NMSU football program that UTEP had enjoyed beating up on in the past.
The Aggies (2-2) led wire-to-wire and absolutely shut down a Miner offense that ranked near the bottom in most statistical categories and were fresh off firing offensive coordinator Brent Pease. UTEP (0-4) was able to run the ball for 72 yards in the first quarter, controlling the ball for all but 3:53, and the game was going the way Kugler wanted it to.
It wasn't until a 15-play, 97-yard drive by the Aggie offense that was capped off with a Larry Rose III 28-yard touchdown that NMSU would begin to take the upper hand. Rose, who had been held in check for much of the first three games of the season, was finally able to show why he was a 2015 AP All-American. The senior tailback ran for 146 yards on 17 carries and two touchdowns — with another four catches for 40 receiving yards and a score.
"They're (UTEP) the most physical team we play every year, and he (Miner head coach Sean Kugler) does a great job coaching," Martin said after leading the Aggie program to their first rival sweep in 14 years. "They've (UTEP) always been the measuring mark for us. If we could get to where we could play at that level of physicalness and toughness… we would've felt like we've done something."
A mixture of a vastly-improved Aggie defense and poor Miner offense led to five interceptions by UTEP quarterbacks (Three by starter Ryan Metz and two by backup Mark Torrez) and a 10 of 34 showing through the air combined. The lack of an aerial attack, combined with a 3.8 yard-per-carry average on the ground made for a disaster. NMSU cornerback Shamad Lomax's pick-six of Metz with 1:37 in the half took the life out of the Miners, and if they weren't done yet, they were definitely done just 62 seconds later, when Lomax completed the hat trick, jumping a route for his third interception of the half.
Lomax had more catches from a UTEP quarterback than any Miner receiver did in the entire game.
"Tonight… it was a signature win for us," Martin said. "To win both rivalry games, I think it says a lot about what our assistant coaches have done recruiting-wise and coaching-wise. Right now, we are the best football team of these three (NMSU, UNM, UTEP). We've proved it on the field… it's a huge accomplishment."
NMSU will now brace this week to head into SEC country, where they will play the Arkansas Razorbacks next Saturday in Fayetteville, Ark.
Hang on for a minute...we're trying to find some more stories you might like.
About the Writer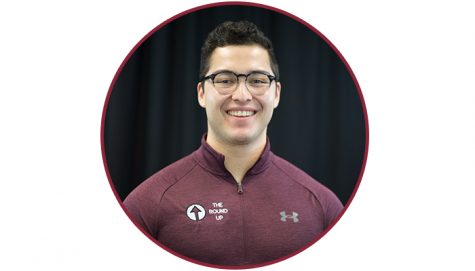 Derek Gonzales, Editor-in-Chief
Derek E. Gonzales enters his third year as an employee of the New Mexico State University Round Up and first as the Editor-in-Chief. The homegrown product...