NMSU Celebrates Hispanic Heritage Month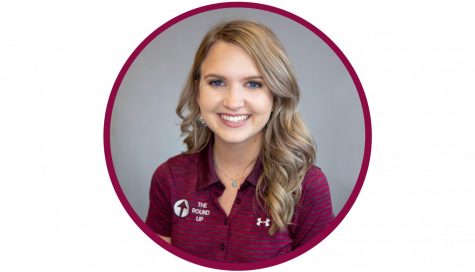 More stories from Ch'ree Essary
Hispanic Heritage Month is an important time for the people of New Mexico. The month set aside to celebrate this ethnicity's culture and history is between the dates Sept. 15 and Oct. 15. U.S. Senators Tom Udall and Martin Heinrich have made huge strides in designating this month through their service as members on the Senate Hispanic Task Force.
"New Mexico's Hispanic and Latino communities have played a strong role in writing the story of our state —making incredible contributions to our history, our culture, our economy, and our way of life. Hispanic and Latino traditions, communities and leaders have enriched our state for generations, and have helped make New Mexico the vibrant and diverse state that we are all so proud to call home," Udall said in a press release. Senator Udall also expressed his interest in praising Hispanic serving institutions.
"Today, Hispanic-Serving Institutions are helping to educate and develop the next generation of Hispanic leaders, and I'm committed to ensuring these institutions have the resources they need to continue empowering students in New Mexico and across the country."
A majority of New Mexico State University's students are of Hispanic ethnicity, so when Hispanic Heritage month comes around, the institution celebrates in a big way.
Chicano Programs, whose office is located on the first floor of Garcia Annex has events planned for Hispanic Heritage Month which is between the dates Sept. 15 and Oct. 15.
"We have a whole series of events already started [for Hispanic Heritage Month]," Laura Gutierrez-Spencer, Ph.D., the Director of Chicano Programs at NMSU says. "This week we are co-sponsoring with Sociology a presentation about the musical traditions in Northern New Mexico. It's going to include historical photos and the guy who's presenting, [Rob Martinez, M.A.], is a musicologist and a musician so he's going to perform."
Other events include the viewing of the movie "Lowriders", which came out in 2016, with "really beautiful cinematography" according to Gutierrez-Spencer.
"[Chicano Programs] are co-sponsoring with Communications and showing a documentary on how Latinos are portrayed in the news and Hollywood," she said. The documentary is titled "Latinos Beyond Reel: Challenging a Media Stereotype."
The Chicano Programs also have also put on other events for the recent Hispanic Serving Institutions Week which was observed Sept. 18-24. They teamed up with the NMSU Teaching Academy to put on a student panel where Hispanic students spoke out and gave their testimonies on their experiences at NMSU.
The Chicano Programs also had a presentation about New Mexico True, a tourism campaign in New Mexico, where they analyzed cultural propaganda. That event took place on Sept. 21.
Gutierrez-Spencer expressed her passion for Hispanic Heritage, "[Hispanic Heritage] means a lot of who I am, great contributions to our society, to the United States of America, artistic traditions, very deep historical traditions, many positive things."
Along with the events going on during Hispanic Heritage month, Chicano Programs also provide many services to students of NMSU.
"[Chicano Programs] is primarily a student support office primarily focusing on domestic Hispanic Students," Gutierrez-Spencer said. Chicano Programs provides a variety of services to students of all ethnicities from finding out information on financial aid and scholarships to being host to a lounge and study area for students.
For the full list of events that Chicano Programs is hosting for Hispanic Heritage Month you can go to their website at https://chicano.nmsu.edu/.