NMSU Volleyball Bounces Back With Win Over Chicago State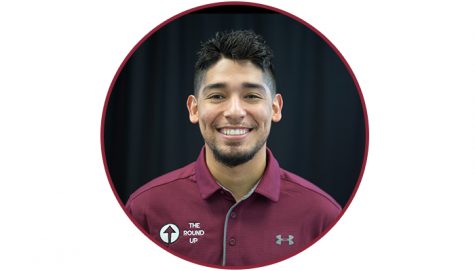 More stories from Jonah Gallegos
The New Mexico State Volleyball team bounced back in conference play with a sweep over Chicago State Thursday night in the Pan American Center.
The Aggies (9-6, 1-1) were too much for Chicago State (10-9, 1-2) and simply outplayed the Cougars NMSU won in straight sets (25-14, 25-15, and 25-12).
"We had a comfortable lead, you know, throughout most of that match if not all of it," NMSU Head Coach Mike Jordan said. "It's easier to play out in front than it is close, and from behind."
NMSU had to get the win tonight without senior outside hitter Jordan Abalos, who was out with an apparent leg injury.
Players who don't normally see that much playing time got a chance to step up tonight. Megan Hart was among those players who stepped up in tonight's matchup.
"Megan Hart blocked it really well, gave us a pretty good presence," Jordan said. "We don't want to play without Jordan Abalos, but right now we have to. That means some people got to step up and make plays and tonight we did that."
Junior outside hitter Tatyana Battle finished with 13 kills and had a hitting percentage of .379. She led the way for her team in kills.
"We definitely wanted to start off a winning streak," Battle said. "We lost Jordan in practice, so we knew we had to all come together and regroup."
The Aggies outhit the Cougars with a hitting percentage of .253 as a team. NMSU had 33 total kills, while CSU respectively had 24.
NMSU kept their attack errors lower than usual for the game with only 10 attack errors on the night. The Cougars had 33 total attack errors.
Coach Jordan's team went up with a 12-point lead in the first set and ended up finishing off the Cougars with a 25-14 set win.
The second and third sets were not much different for the Aggies. The Cougars kept a close fight early on but errors and the power from NMSU were too much.
Coach Jordan was not pleased with his seniors played against UTRGV in the last game but felt they performed better tonight.
"They were better, we weren't challenged that much tonight," Jordan said.
He explained he would like to see how his seniors handle themselves late in close games.
The NMSU Volleyball team takes on UMKC this Saturday at the Pan Am. Game time is at 1 p.m.
"A more athletic team up front, they're longer more physical," Jordan said when asked about Saturday's matchup. "Much better blocking team than what we saw tonight."
About the Writer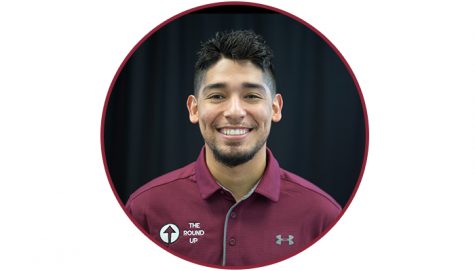 Jonah Gallegos, Sports Writer
Jonah J. Gallegos enters his second year at The Round Up and is currently a senior, majoring in journalism. Born and raised in Las Cruces, New Mexico,...