Commentary: Aggie Football Enters October Playing Meaningful Games
Hang on for a minute...we're trying to find some more stories you might like.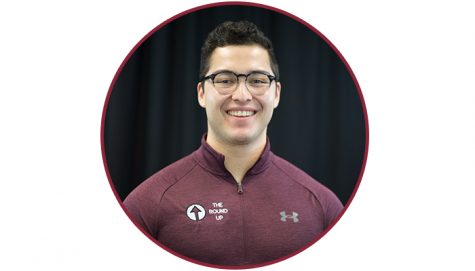 More stories from Derek Gonzales
Coming into the season, most knew New Mexico State football had the toughest Sun Belt schedule in the conference. Tasked with having to play each team that made a bowl game a season ago (with Georgia Southern, App. State, and Ark. State coming off bye/mid-week games), it was poetic injustice that while giving the Aggies the boot out of the SBC, they would have their hands full in trying to compete for a conference championship.
Little did schedule makers know that this senior-laden bunch would appear to take a huge leap forward towards bowl eligibility with a much-improved defense and an offense capable of beating you with whatever you choose to give them — the run or the pass. Wins against rivals UNM and UTEP were essentially a must-have with the daunting conference schedule, but the Aggies pulled it off for the first time since 2002.
The team now travels to Boone, N.C. for a battle with another top-tier SBC team in Appalachian State. Yes, the same Appalachian State team that upset No. 5 Michigan 10 years ago at The Big House in a 34-32 shocker that literally sent the Wolverines into an eight-year run of mediocrity before Jim Harbaugh snapped them out of it and were mentioned in The Longest Yard.
App. State, like NMSU, has two respectable power-5 losses thus far (31-10 loss at Georgia, 20-19 loss vs. Wake Forest) and wins against FCS Savannah State and Sun Belt bottom-feeder Texas State.
It will be another tough test for NMSU, who after tomorrow's game, will have played five teams that are on a trajectory towards bowl eligibility (0-5 UTEP being the exception). Win or loss, NMSU's last six games are significantly less daunting. The best team the rest of the way (Ark. State), NMSU gets at home coming off a bye for Homecoming.
After that, Louisiana-Lafayette has one of the worst defenses in the nation (giving up 53.8 points per game), not to mention that the Aggies have beaten them two-straight times. Texas State is another team NMSU has owned lately, blowing out the Bobcats 50-10 inside Aggie Memorial Stadium last year.
Ending the year with two home games against Idaho and South Alabama means this — NMSU will be playing important football as the season winds down.
The biggest concern for the Aggies going forward is health. They have been extremely fortunate to have avoided any big injuries to any key players thus far and having two bye weeks in the second half of the season is a luxury — though it comes at the price of playing seven-straight games to start the season.
It appears that the perfect storm is brewing. October is here and each game that NMSU plays going forward will be extremely crucial and the best part is that they will have a good chance to win a few of them. Should NMSU enter the last two weeks 4-6 or 5-5 (which is most likely at this point), they will be in the comfort of Aggie Memorial with bowl implications riding on the team defending their home turf against teams that appear to be inferior to the Aggies right now.
These last nine weeks are going to fun Aggie fans so settle in — this team is only getting started.
Who: NM State at Appalachian State
What: College Football Week Six
Where: Kidd Brewer Stadium; Boone, N.C.
When: 1:30 p.m. (MT)
How to Watch: ESPN3

Hang on for a minute...we're trying to find some more stories you might like.
About the Writer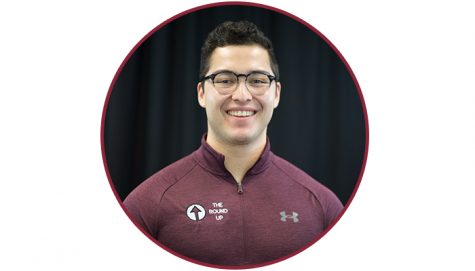 Derek Gonzales, Editor-in-Chief
Derek E. Gonzales enters his third year as an employee of the New Mexico State University Round Up and first as the Editor-in-Chief. The homegrown product...