Insight on Georgia Southern from Sports Editor Thomas Jilk
Hang on for a minute...we're trying to find some more stories you might like.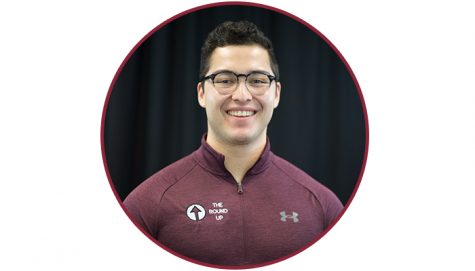 More stories from Derek Gonzales
The Round Up has asked The George-Anne's (student newspaper at Georgia Southern) Thomas Jilk a few questions about the Eagles before NMSU heads to Statesboro, Ga. to face the Eagles at 4 p.m. on Saturday. NMSU (2-4) is a seven-point favorite against GSU (0-4).
1. What makes the Georgia Southern spread option so hard to defend?
The gun-option offense is designed to keep the defensive front on its heels and force each defender to commit to either the quarterback or the running back. This requires the defense, including the corners, to stay disciplined and form tackle consistently. This year, redshirt freshman QB Shai Werts is finding his rhythm as far as making the right reads to make the option offense more effective. He and his running backs all have speed and have been running more downhill as of late.
2. Is the team a reflection of their record or is their reason for optimism going forward?
The team has certainly struggled this year. GS hasn't started a season 0-4 since 1941. They have not yet put together a full game without any egregious mistakes like fumbles or costly penalties. That said, the team (as coach Summers likes to point out) is still young. Many defensive starters are freshmen or sophomores, and the man (Werts) at the center of the option offense will be playing only his fifth college game. There is reason for optimism, as many of the young players showed flashes of brilliance, especially last week against Arkansas State. However, until discipline emerge as a strong suit, it may be tough for GS to get a win with the youth and inconsistency they have shown thus far on the field.
3. Why do you think there's been such a fall off between the Willie Fritz and Tyson Summers' era?
Personally, I see it as a major philosophical change from coach to coach. When athletic director Tom Kleinlein hired Summers, the football team was coming off a dynamic year with a GoDaddy Bowl win in 2015 and a spectacular conference-winning transition to the FBS in 2014. The plan with Summers seems to be a long-term one. Kleinlein and Summers want to build a FBS program from the foundation, starting with defense and continuing the run-heavy offense of the past, though with a different shotgun style. Thus far, for Summers, it hasn't worked in terms of wins. I believe the players have bought into the system, but it is different enough that the transition takes time to get used to and develop chemistry around. This is not to make excuses for the 5-11 record so far under Summers, as this has many GS fans and donors upset and calling for his firing as well as the firing of Kleinlein.
4. What do you think was the point of emphasis to improve on in practice during the extended prep week for GSU?
I would say that ball security is a big theme. It's a factor that plays into the theme of discipline I mentioned before. Against Arkansas State, GS fumbled six times but luckily only lost two of those. In other games this season, badly-timed interceptions and fumbles have swung momentum away from the Eagles, and it's something that if resolved could make the Eagles much more competitive.
5. Three players to look out for and why.
1. QB Shai Werts continues to develop and has improved statistically in each game. Keep an eye on his reads in the option running game as well as his occasional downfield passes. Last week, he threw a gorgeous 50- yard touchdown pass that was part of a too-little-too-late rally. 2. CB Monquavion Brinson, the sophomore who made his first career pick last week. He normally covers and tries to shut down the opponent's best receiver. He had two touchdown-saving deflections last week along with his interception. 3. LB Chris DeLaRosa is a senior leader on defense. He had a strip-sack against Auburn and a pick against Arkansas State, and is the heart and soul of the GS defense.
Be sure to check back tomorrow as The Round Up will have a full game preview for the upcoming game. Follow The Round Up's Sport Twitter (@TRUSports_) during the game to keep up with the team and get instant analysis.

Hang on for a minute...we're trying to find some more stories you might like.
About the Writer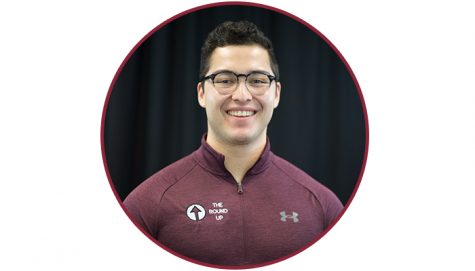 Derek Gonzales, Editor-in-Chief
Derek E. Gonzales enters his third year as an employee of the New Mexico State University Round Up and first as the Editor-in-Chief. The homegrown product...