NMSU Women's Basketball Looks to Make Seamless Transition in First Year Under Atkinson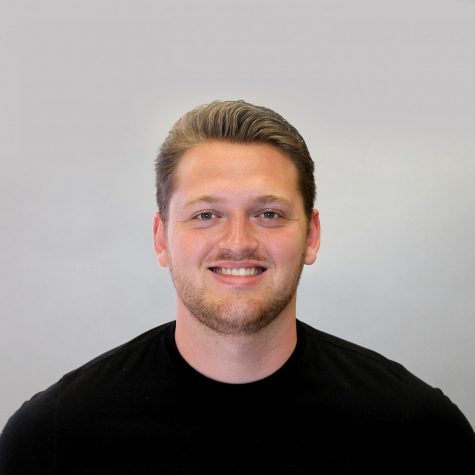 More stories from James Martin
With a conference championship and NCAA Tournament appearance in each of the last three seasons, it is fair to say that the New Mexico State women's basketball team has had their fair share of success in recent history — and while it is impossible to ignore a change in the coaching staff, the Aggies are in good hands with Brooke Atkinson at the helm.
Atkinson spent the last three years of her coaching career as an assistant at Colorado State University, helping the Rams go an impressive 79-19 in her tenure. The first-year head coach is no stranger to Aggie basketball, though, having spent time with the New Mexico State program as an assistant under former NMSU head coach Darin Spence from 2003-11.
"Obviously leaving here, I paid a lot of attention [to the program] when I was gone, and I've known of Coach Trakh since I was in high school… I've always really respected what he's done," Atkinson said as she addressed her return to the NMSU bench, this time as a head coach. "I couldn't be happier to step into this with the kids that he has in the program. I just come in very humble and am very thankful for what they've done."
Atkinson takes over for Mark Trakh, who left New Mexico State for his second stint at UCS after leading the Aggies to a 24-7 season that ended in a near upset over No. 2 ranked Stanford in the NCAA Tournament. Trakh turned an a middling NMSU program into the perennial team-to-beat in the WAC, losing only two conference games in his last three seasons and improving the overall standard of Aggie basketball. High expectations like that can be daunting, but Atkinson isn't looking to stray away from the things that have led to NMSU's success.
"A lot of what they've done, I'm very comfortable with and have done so I'm not going to try and switch it up," Atkinson said when asked about what style of play fans can expect to see. "Obviously I'm going to be different than [Trakh] just naturally but I have a great respect for what they've done. If it's not broken, I'm not trying to fix it."
The transition from one coach to another can be difficult, but Atkinson said that the Aggie players have all been very welcoming and have embraced the inevitable changes that comes with an overhaul of the coaching staff.
"I definitely love [Atkinson's] culture. She did bring in a little bit of a different style but a lot of the terms and the dynamic is the same," Boise State transfer Tonishia Childress said of the new head coach. "With her being an alumni and having coached here before, I think it's a good attribute to have in our program."
NMSU will begin their quest for a fourth straight WAC championship on Nov. 12 against Western Michigan at the Pan American Center. Everybody get ready for the Brooke Atkinson era in Las Cruces — it looks to be a promising one.
Leave a Comment
About the Writer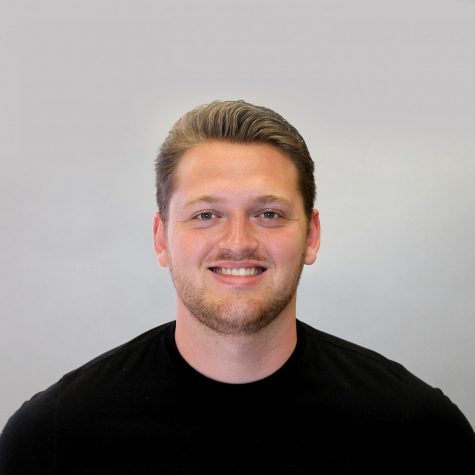 James Martin, Sports Editor
A Las Cruces native, James Martin enters his fourth year at The Round Up and second as Sports editor. The senior loves Minecraft and good vibes and is...