Astronomy Department Looks to Resuscitate A-Mountain Observatory
Hang on for a minute...we're trying to find some more stories you might like.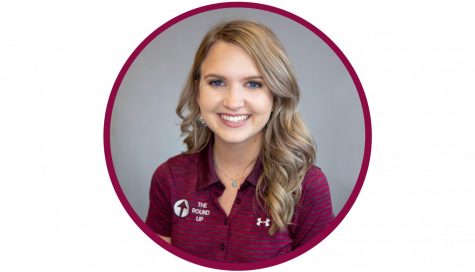 More stories from Ch'ree Essary
Anybody who has ever summitted "A" Mountain, or Tortugas mountain, has probably seen the dilapidated, dome-shaped building that sits on top covered in graffiti and in a terrible need for repairs. While this building may look abandoned, it is still in use by people around the world.
Jon Holtzman, PhD., head of the Department of Astronomy at New Mexico State University's main campus in Las Cruces, New Mexico, oversees a program with a strong history. One of the people who helped establish the astronomy program at NMSU was the man who discovered the planet, Pluto, in 1930, Clyde Tombaugh.
The NMSU astronomy program is considered one of the best according to the NMSU library and the university has an observatory, Apache Point which is in the Sacramento Mountains, that is ranked second in the country by collegerank.net.
"Our graduate program is very strong. Our research program is very strong," Holtzman explained.
The Department of Astronomy is very unique as they do not have an undergraduate major. They do, however, offer a number of undergraduate classes that count as general education courses, an undergraduate minor and a top-tier graduate program.
Students use the observatory located near the intramural fields and track on the NMSU campus, called the Tombaugh Observatory, is used in their laboratories for classes. It is also used for public outreach.
"Once a month, we have a Friday night 'Observatory Open House' where we usually get 50 people, kids, and stuff like that to look through the telescope," Holtzman said.
The observatory on "A" Mountain is a little harder to access than the one on campus, however. Hiking up the rough terrain would be dangerous at night and the road for vehicles is not in good condition, according to Holtzman.
"The 'A' Mountain telescope was built in the 1960s, and it was used a lot in the '70s and '80s mostly for something called the 'Planetary Patrol'," he said. "[NMSU] was like working with NASA, doing a lot of monitoring before the Voyager spacecraft went out [to the Outer Planets]."
It went out of use in the early 1990s.This changed about around 2010.
"I got a call from a director of [the American Association of Variable Star Observers]," Holtzman explained. "He had two members that wanted to build a telescope in the Southwest." These two members lived in parts of the world that were for the most part overcast year-round.
"The director actually grew up in Las Cruces, and he knew about that telescope [on "A" Mountain]. So, he said, 'Hey, you guys. Instead of building a new little observatory, why don't you invest some money in this one and we'll get this back in activity and it will be a much bigger telescope than you can afford."
As a result, the two members donated money to restore the observatory. Engineering students went up and did work on the dome and did other work on it to convert it into a totally computer controlled telescope. According to Holtzman it is almost 100 percent functional and used by people around the world.
Professor Holtzman wants the department's next step to have the "A" Mountain Observatory used by more NMSU students for their education. He has suggested that it be used for undergraduate as well as graduate research.

Hang on for a minute...we're trying to find some more stories you might like.
About the Writer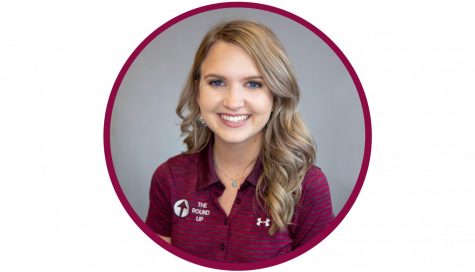 Ch'ree Essary, Managing Editor
Ch'Ree Essary, entering her third year at The Round Up, currently serves as the publication's Managing Editor. The Eastern New Mexico native is a senior...