Daylights Savings Time Comes To An End Early Sunday Morning
Hang on for a minute...we're trying to find some more stories you might like.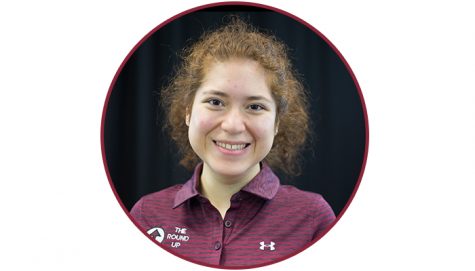 More stories from Lauren Roman
Daylight Savings will soon come to an end. Beginning Sunday morning, the nights will become longer and the days shorter. Clocks will be set back an hour and students will likely take a while to adapt to the time change.
The idea of Daylight Savings has been around for nearly 100 years. In 1895, a New Zealand scientist called George Vernon Hudson wrote a paper that suggested all clocks be set back two hours during October and set ahead two hours in March. Although the idea was considered, the Wellington Philosophical Society never moved forward with it.
Shortly afterwards, in 1905, a British builder called William Willett proposed a more complex idea that all clocks would be set ahead 20 minutes each Sunday in April and set back again each Sunday in September.
Because of these two men, the idea for Daylight Savings was established and soon turned into an actual practice conducted by many countries, particularly in the United States. However, Arizona and Hawaii have never participated in the time change since each U.S. state has the freedom to choose whether they can set the clocks back or not.
Recently, Sen. Cliff Pirtle passed a bill requesting that New Mexico would have the power to do the opposite of what Arizona and Hawaii does. Instead of ignoring Daylight Savings, New Mexico would always have its clocks set one hour ahead. Pirtle proposed that this would be a good way to avoid possible health problems that come with lack of sleep such as depression and heart issues. He also stated that the Daylight Savings bill would keep schoolchildren from the possible dangers that come with walking to school in the dark.
Separate studies have also shown an increase of miscarriages, car accidents, and cluster headaches during the start of Daylight Savings.
Daylight Savings also has an arduous effect on both students and teachers. Arianna Torrisi, a freshman, shared her opinion on time change in general and how it affects her personally.
"It depends on which one," Torrisi said. "The one where you get to sleep longer helps a lot. But the one that pushes the time back throws me off because that's where you have to wake up earlier. Also, I don't like the fact that it gets darker earlier."
Torrisi also commented on Pirtle's Daylight Savings bill.
"I think that would be pretty cool. Because then we wouldn't have to do the Daylight Savings thing ever. We would be kind of off from everybody else, but it would give you something that's consistent and you wouldn't have to keep readjusting all the time," Torrisi said.
Joseph Velazco, a junior transfer student, also revealed his outlook toward Daylight Savings.
"It doesn't really affect me, it just takes some time to get used to at first. It can get kind of tiresome, but I think that it's fine," Velazco stated.
Velazco expressed his opinion toward Pirtle's Bill as well.
"If it's only for New Mexico, I think it's going to be a problem because it would just throw everything off, because if we don't change it then it's going to mix with central or pacific time. I also think there's going to be problems knowing what time it is," Velazco said.
Updates on the bill will added to this story once they are officially made.

Hang on for a minute...we're trying to find some more stories you might like.
About the Writer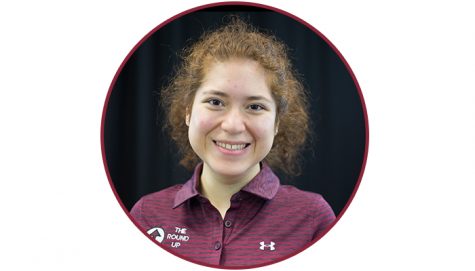 Lauren Roman, Staff Writer
Lauren Roman is a sophomore at NMSU, currently working towards a bachelor's degree in Creative Media. She was born and raised in Las Cruces, New Mexico...