Opinion: The Side of Paul Weir You Didn't Know
Hang on for a minute...we're trying to find some more stories you might like.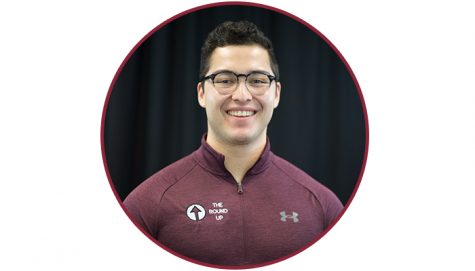 More stories from Derek Gonzales
Most Aggie fans are still feeling slighted about former NMSU head coach Paul Weir leaving to rival New Mexico. I am not trying to convince anybody to feel any different – I just want to tell a few stories that show the kind of person Weir is.
The Round Up went through a three-year period that was just awful. They tried a magazine named Oncore that was terrible, and it was not until present-day Editor-in-Chief Albert Luna took a managerial role that The Round Up began to become relevant again.
Last November, as the Sports Editor, I was tasked with asking coach Weir if he would be willing to take time out of his preseason schedule to do a photoshoot with The Round Up for our next issue.
Weir not only agreed to it, but he wore one of his sharpest suits and walked into the Pan American Center barefooted because practice had just ended and he wanted to be on time — for us, a student newspaper that had essentially gone missing for a few years. He was looking at the shots we were getting of him and was brainstorming with us of how to get the best picture possible.
After photos, we interviewed him for about 30 minutes about his journey and career, the ups and downs that come with trying to make it in college basketball.
I used to get nervous talking to head coaches when I started, but it wasn't until I was able to work with Weir that he not only made me feel important, but his genuine personality made him extremely personable.
He led NMSU to 28 wins in his first year as a Division I head coach. What you might've not known is that leading up to it, Weir was relentless in trying to galvanize the fan base.
Weir would send texts at 11 p.m. at night or 5 a.m. in the morning to athletic department employees about what he could do to get people to go to the games. He was a presence on campus, and I would run into him at least once a week walking to work or to class and we would exchange pleasantries.
Ten years was how long he was in Las Cruces, and people kind of forget that. Few folks loved NMSU more than Paul Weir. It will always be home to him.
When UNM approached him with the head coaching position, to Weir, the opportunity was too good to pass up.
It is not all about the money in Weir's pocket either. At UNM, he will have the resources necessary to take care of people that help him do his job. He already brought in former Aggie Brandon Mason to be an assistant. At NMSU, resources are so scarce that it is just was not something he could do as often or effectively.
It is nobody's fault. UNM is just a bigger school in a bigger city in a bigger market with a bigger budget. Attendance could absolutely be better for football and men's basketball games. But even with that, UNM's athletic budget is 17 million dollars bigger than NMSU's. So, the notion that these two schools are on an even playing field couldn't be more incorrect. They are not equals.
NMSU's entire athletic department does more with less. In all reality, it should be tough for NMSU to beat UNM is really anything — but women's soccer, football, and volleyball have done it already this academic year.
NMSU's Marketing Department and Sports Information Directors work twice as hard as most other departments, with half the staff, but still manage to make sure social media accounts are relevant, stats are being recorded, student-athletes are doing well, and many other things that fall out of their job description.
I wrote multiple articles last year practically begging students and fans to go to Aggie games, and even with the 20-game winning streak, the Pan Am struggled to get half-full (In Paul Weir's UNM debut, The Pit had 10,695 in attendance. NMSU's home opener? 3,950). Who wouldn't want to perform what they do in front of a larger audience?
Weir moving onto UNM was a move that if you care about him as a person, you could not be happier for him. Take the whole rivalry thing out of the equation. Weir felt like it was a move that brings him closer to whatever his career goals may be.
The Pan Am should be absolutely rocking Friday night. It is a great opportunity to show the region that Aggie fans are prideful and can still make the building that is home to a Final Four banner a tough place to play. But after the game, it should be time to finally tip your hat to the man that played a crucial part of one of the most successful eras in Aggie Basketball history.

Hang on for a minute...we're trying to find some more stories you might like.
About the Writer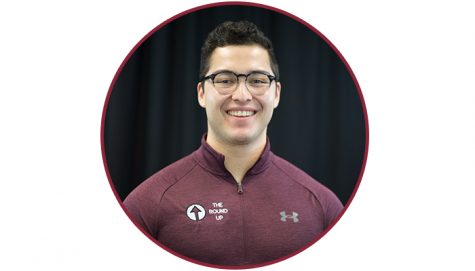 Derek Gonzales, Editor-in-Chief
Derek E. Gonzales enters his third year as an employee of the New Mexico State University Round Up and first as the Editor-in-Chief. The homegrown product...