No-Shave November Hits the Midway Point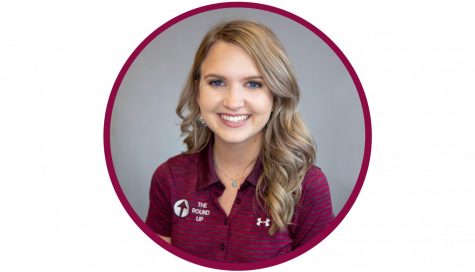 More stories from Ch'ree Essary
The cold breeze of November blows in Thanksgiving Break and the calm before the storm of final examinations. However, November is also a time when anyone can raise awareness for cancer research, specifically cancers that affect males, by participating in a movement called "No-Shave November".
The No-Shave November organization is a "web-based, non-profit organization devoted to growing cancer awareness and raising funds to support cancer prevention, research, and education", according to their website.
Students all over NMSU have been participating in the movement in order to bring about conversation and grow awareness. Jonathan Mirabal, a Clothing, Textiles and Fashion merchandising major, is one of the many students taking part in the sans-shave month.
"I think it's good to let people know that [males] also have cancer riddled bodies, as well," Mirabal, a junior, said.
Along with evoking conversation among society with the growth of body hair, the movement is also about raising money. The concept behind the movement is for people to donate the money they would usually spend on razors and other grooming tools and services to the organization.
Another student, Sante Guajardo, a tutor at the NMSU Student Tutoring Center, has been participating in No-Shave November for the past six years. Guajardo posts his facial hair progress on his Snapchat story to better reach out and raise awareness to his followers and friends.
"My dad told me I could never grow a beard," the senior studying Advertising, said. "I proved him wrong and now I grow a nice full beard."
No-Shave November works with the Cancer Prevention Foundation, Fight Colorectal Cancer and St. Jude Children's Research Hospital. According to their website, over $1 million has been raised by their 19,569 members, 1,519 teams and 291 organizations.
He emphasized that most people don't know the cause behind the movement and only see No-Shave November as a joke. However, it means a lot to him.
Guajardo is a member of the Sigma Chi fraternity on campus where he holds the office of Ritual Chairman. He has also been philanthropy chairman in the past. For their philanthropy, Sigma Chi raises money for the Huntsman Cancer Institute in Utah. As a result, he has been very involved in fundraising money for cancer awareness, education and research. Most of their events for this will be taking place in the spring semester.
"[Prostate cancer] is honestly one of the most curable which is really amazing, but also so many people still fall to it. I just personally fear that happening to me or someone around me," Guajardo explained. "I'd want to be there to help out and raise awareness for them. If there is any way [I can help] by just growing facial hair that's a cool thing."
It is not just men who can grow facial hair that can participate in the movement. It is open to both genders. Also, if individuals want to get involved but do not want to go without shaving, they may sponsor someone who is.
About the Writer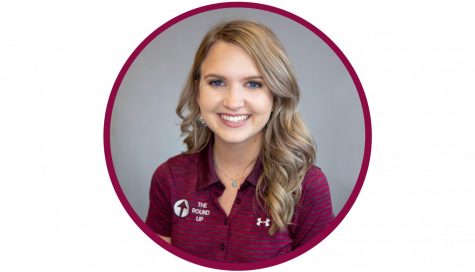 Ch'ree Essary, Managing Editor
Ch'Ree Essary, entering her third year at The Round Up, currently serves as the publication's Managing Editor. The Eastern New Mexico native is a senior...