Small Business Saturday in Las Cruces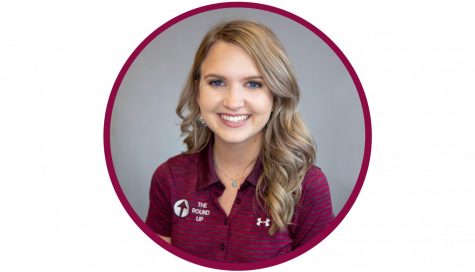 More stories from Ch'ree Essary
Small Business Saturday is returning once again to local Las Cruces area businesses tomorrow.
Started by American Express in 2010, the purpose of Small Business Saturday is to support a diverse range of local businesses that create jobs, help boost the economy, and enhance neighborhoods around the country according to the company's website.
Many businesses in Las Cruces are taking part in this event. Organ Mountain Outfitters is one of the many. Their business sells t-shirts and other apparel with graphics based on the Organ Mountain Range, the most iconic land marker of the city, among other designs.
The business, owned and operated by Chris and Kerry Lang of Las Cruces, is dedicated to giving back to their community.
"We started off as just a t-shirt company and we decided from the very beginning to give $2 from every shirt sold to the [Las Cruces] Public Schools," Kerry Lang said. For a child on the reduced-lunch program, $2 will pay for a week's worth of lunches.
Organ Mountain Outfitters started selling t-shirts and donating to the LCPS starting July of 2016 at the local farmer's market and opened up their storefront in August of 2017 on Main Street. Although OMO is a relatively young business, because of their cause, they have a whole community backing them.
"The reason that we're even a storefront and the reason we're still going is because of our community," Lang said. "We do online orders, but the bulk of what we do is our local community. [Small Business Saturday] means everything to us as far as the support that everybody has given to us."
Another small business is Austin's Fine Jewelry. Keith Austin's store, located on Idaho Avenue, is home to a ring museum, comprised of just a fraction of Austin's collection that he has spent over 20 years assembling, a fine jewelry store and also offers trade-ins and jewelry repairs.
Austin spoke out about how important Small Business Saturday to small businesses like his as well as the community.
"Small Business Saturday is, in my opinion, an extremely important attempt to try to help small businesses because most people the weekend after Thanksgiving just think of Black Friday and big box stores and all the specials and opening up at four in the morning and all that sort of ridiculous stuff," Austin, whose business has been serving Las Cruces for 29 years, explained. "The small businesses like [Austin's Fine Jewelry] are the ones that live and work and support this area."
He expressed that by supporting local businesses, people, in turn, are supporting their local economies.
"[Small Business Saturday] is based on trusting local people instead of spending money on the internet all of the time, [and buying things from people] that you'll never know [and their] money never benefits Las Cruces," Austin said.
Not only will shoppers be gaining from a deals perspective tomorrow, but the contributions that will be made to the local economy on Small Business Saturday might very well be – priceless.
About the Writer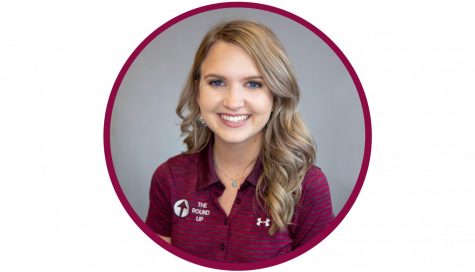 Ch'ree Essary, Managing Editor
Ch'Ree Essary, entering her third year at The Round Up, currently serves as the publication's Managing Editor. The Eastern New Mexico native is a senior...