New Mexico State Looks For a Little "Magic in the Desert" Saturday Against South Alabama
Hang on for a minute...we're trying to find some more stories you might like.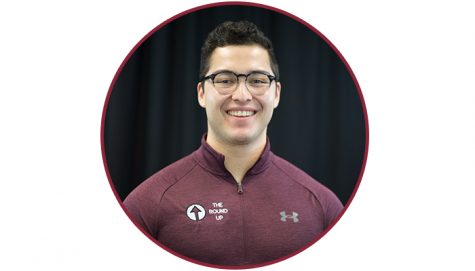 More stories from Derek Gonzales
The price of a gallon of gas was 25 cents. If you wanted to buy a brand new house, you only had to come up with $12,700. A new car ran for an average of $2,600 and a pair of classy Oxford shoes for gentlemen could be had for $12.
Those were the economic conditions in 1960 – the last time New Mexico State football went to a bowl game.
It has been 57 years. Countless students have come and gone through New Mexico State University between January 1, 1961 and 2017. Not a single one has been able to witness the Aggies in a bowl game since a 20-13 Sun Bowl victory over Utah State on New Years' Eve 1960.
Warren Woodson was the coach of the Aggies from 1958-67, and was 63-36-3 at the helm, easily the best winning percentage in school history. With only 41 players on the team, Woodson was creative in recruiting, finding quarterback Charley Johnson as an NMSU basketball recruit and running back Pervis Atkins as just a friend of Bob Gaiters who gave him a ride into Las Cruces before school started.
It also did not hurt that Woodson was the inventor of the "Wing T" offense, which at the time was an offense that incorporated more of the passing game but still had an emphasis on the run. One running back would move out as a receiver or a blocker.
With Woodson's innovation on the offensive side of the ball, three different Aggie running backs earned the National Rushing Title (Pervis Atkins-1959, Bob Gaiters-1960, Jim Pilot-1961 and 1962).
Woodson only had three losing seasons at NMSU and in his last game, before being forced to retire at the age of 65 due to indifferences with University Administration and a state-mandated retirement, the Aggies blew out rival New Mexico in Albuquerque 54-7.
David Thompson was a running back from Tarentum, Penn. who was just one of two sophomores on the 1960 Sun Bowl team to letter. Thompson said that times were a lot different then – players did not lift weights and were not monitored by coaches in the offseason, leaving the athletes themselves to stay conditioned on their own. Nonetheless, the Aggies had the speed to score at will, going 19-3 combined in the 1959-60 seasons.
"We did not have a weight room so we had to do it on our own because coaches were not allowed to be with us after the last game (of the season)," Thompson, who earned three degrees from NMSU and worked inside the Las Cruces Public Schools Administration for a number of years. "It was just the perfect storm. We had good players. I just don't know how it happened. It is quite the story."
A lot has changed since then, but one thing has been constant – NMSU has struggled to find success on the football field. Countless coaches have tried their hand at trying to build a winner at a university that is geographically and financially challenged.
Jim Wood, Jim Bradley, Gil Krueger, Fred Zechman, Mike Knoll, Jim Hess, Tony Samuel, Hal Mumme, Dewayne Walker, and Doug Martin have taken on that immense challenge. Only Kruegar, Hess and Samuel had seasons that finished with a winning record (Kruegar in 1978, Hess in 1992, Samuel in 1999 and 2002).
Four winning seasons. In 50 years. A 57-year bowl drought that in terms of length, beats the second-longest bowl drought that belongs to the Kansas Jayhawks (last bowl appearance was 2008) by 49 years (Florida Atlantic and UAB had bowl droughts of nine and 13 years respectively but both will be bowling this season).
Now enters the situation that the 2017 NMSU football team finds itself in. At 5-6, the Aggies are just a win against South Alabama at 2:30 p.m. inside Aggie Memorial Stadium away from snapping the streak of futility.
Led by a senior class that endured a 17-game losing streak, blowout losses to conference opponents, close losses to rivals, empty stadiums for games that mattered and didn't, along with more behind the scenes, the program is somehow on the cusp of achieving something historic at a time where there's never been more going against them.
Whether or not Aggie fans have gone to every game or not a single one, that doesn't matter anymore. The fact of the matter is it is the most important game in the last 15 years. Future conference affiliations, budgets, and the future of how recognizable the University is is weighing on the outcome Saturday afternoon. Football is what drives intercollegiate athletics – it is the cash crop.
Saturday is 57 years in the making – and it could very well be the day that ol' Coach Woodson looks down on his beloved team and finally opens up the gates of bowl season. Las Cruces won't want to miss it.

Hang on for a minute...we're trying to find some more stories you might like.
About the Contributors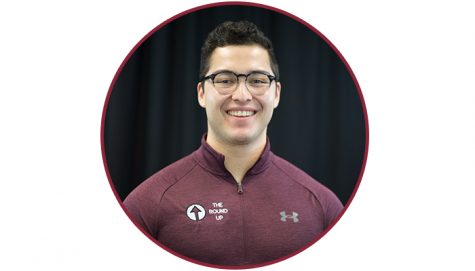 Derek Gonzales, Editor-in-Chief
Derek E. Gonzales enters his third year as an employee of the New Mexico State University Round Up and first as the Editor-in-Chief. The homegrown product...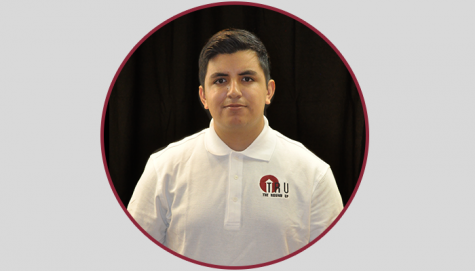 Christian Iglesias, Multimedia Editor
Christian is a first year at New Mexico State from El Paso, Texas. His passion for photo journalism began when he took up the mantle of head photographer...