Doug Martin enters Aggie lore by ending nation's longest bowl drought
Hang on for a minute...we're trying to find some more stories you might like.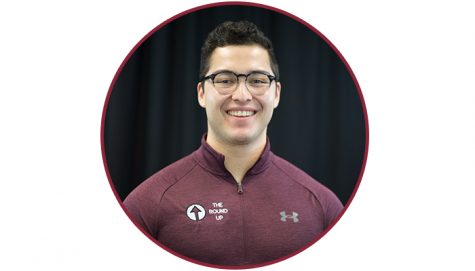 More stories from Derek Gonzales
They could have probably taken every person that has gone to a November New Mexico State football game in the last five years and it may still have been less than the 26,268 that was in attendance Saturday afternoon to watch Aggie football break their 57-year bowl drought with a 22-17 win over South Alabama.
It was a special day. The senior class that was the first recruiting class under head coach Doug Martin spearheaded the turnaround and they were honored for Senior Day.
The win did not come easy. South Alabama played a spirited game for head coach Joey Jones, who is the only coach the program has ever known. Jones announced he was retiring leading up to the game and the Jaguars desperately wanted to send their beloved coach out with a win.
It was all for not, as nothing could spoil what was meant to be.
Lori Paulson, who was heavily involved with the team and was the honorary captain before losing her battle to cancer this past March, must've given the team what it needed to climb a mountain that no Aggie other team had been able to conquer since 1960.
"First of all, Lori Paulson, was our captain for years and she passed away from cancer years ago and her son Jeremiah has been our Honorary Captain – this is for Lori," an emotional Martin said following the game. "We are a year or two late getting it done for her, but I know she is up there smiling right now."
Martin inherited a mess when he was hired to lead the program after Dewayne Walker abruptly left to coach the Jacksonville Jaguars' defensive backs. Sixty-three scholarship players, a brutal schedule in his first year because NMSU was an independent, poor faculties and a small budget was working against Martin right off the bat. At a place like NMSU, there's no way around building a winner other than the slow and hard way.
It took five long years and numerous low points to get to tonight. A 17-game losing streak, heartbreaking home losses to UNM and UTEP and blowout losses to teams like Troy and Arkansas State. Martin gave a ton of well-deserved credit to Director of Athletics Mario Moccia for understanding and buying into the vision Martin had, knowing it would take time before coming to fruition.
"We have the best athletic director in the country," Martin said. "A couple of years ago when Mario came in here, he could have easily made a change at the head coaching position and hired his own guy. He took time to talk to me and learned what the problems were here and what we were trying to do to fix it."
"He bought in and he's been in our corner from the get-go. He and I are a team in this deal."
Nine coaches came in-between Warren Woodson and Martin. None of them could quite figure out what it took to build a winner on the football field in Las Cruces. Past coaches would recruit junior college players heavily in an attempt to turn things around quickly, but all that really resulted in was losing and bad APR scores.
Martin believed that if you recruited high school players and developed them, it would do the trick – it did.
Every Aggie fan who attended the game will never forget the feeling when the clock hit all zeroes. Not only was the nation's longest bowl drought snapped, but respectability for a program and city who has longed for it was finally gained.

Hang on for a minute...we're trying to find some more stories you might like.
About the Photographer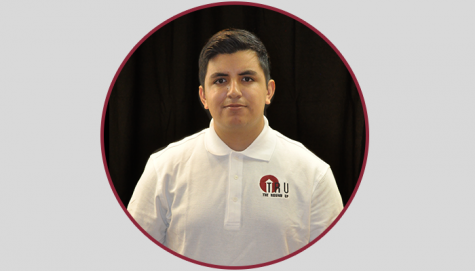 Christian Iglesias, Multimedia Editor
Christian is a first year at New Mexico State from El Paso, Texas. His passion for photo journalism began when he took up the mantle of head photographer...