COMMENTARY: Is 2017 the greatest calendar year in New Mexico State athletics history?
Hang on for a minute...we're trying to find some more stories you might like.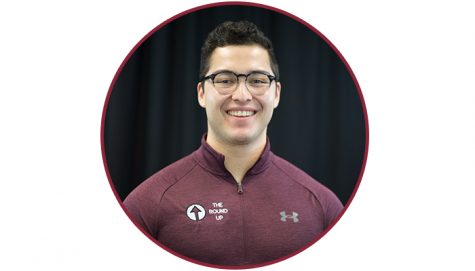 More stories from Derek Gonzales
There were quite a few times during the 2017 year where Director of Athletics Mario Moccia was tasked with having to do more with less.
The school's ego had never been bruised more than when former coach Paul Weir took the New Mexico job after leading NMSU to a school-record 28 wins. It was late in the recruiting process due to UNM's ineptitude from those who made decisions in their athletic department and it ended up becoming NMSU's problem.
What did Moccia do? He and his staff hired a coach most weren't familiar with – somebody looking for a second chance to prove that he can win.
Chris Jans was not the flashy name Aggie fans were looking for to help soften the blow they had just taken. Luckily, the one thing better than a flashy name is a winner – and that's what Jans is proving he is.
It is just 13 games into the season, but NMSU basketball has been elevated to another level. Former coach Marvin Menzies would have his teams peak in March, but non-conference play was always the problem. Menzies went 3-15 against the Lobos in nine seasons. Menzies also never beat a Mountain West school not named UNM, though he had home-and-homes with Colorado State and Wyoming.
It started with Weir's bunch last year, beating the Lobos at home for the first time since 2007 and beating Air Force for the school's first non-UNM Mountain West win since 2003. They beat Arizona State on the road for their first Power 5 win since the 2004-05 season and finished non-conference play 13-2. They finished 28-6, held a 20-game winning streak, and made the NCAA Tournament.
This year is different.
Moccia stiffened up the non-conference slate this season to give the program the opportunity to play against high-profile teams – banking on the Aggies being good enough to compete against quality competition.
NMSU has answered the call, sweeping both UNM and UTEP, beating Colorado State, and now with this recent run, knocking off impressive programs in Illinois, Davidson, and No. 6 Miami.
This is hypothetical, but should the Aggies beat USC Monday in the Diamond Head Classic Championship, beat UC Irvine and only lose one conference game and get upset in the WAC Tournament Final, they could have a legitimate argument to get into the NCAA Tournament as an at-large.
Lost in all of this basketball success is that NMSU will take the field in their first bowl game in 57 years Friday afternoon in the NOVA Home Loans Arizona Bowl in Tucson, Ariz. against Utah State.
This is after head coach Doug Martin coached the first four games of the season on the last year of his deal. It hurt recruiting, but the clear improvement of the team, really from week one, proved that despite Martin's 10-38 record coming into the season as NMSU's head coach, Martin had improved the infrastructure of the program dramatically, which again, is due to Moccia and his staff developing healthy relationships with donors.
Martin received a three-year extension after the home win against UTEP.
The team no longer faces APR problems, the facilities are much-improved, they will have 85 scholarship athletes in 2018 after just 63 in 2013, and though they lose quarterback Tyler Rogers, running back Larry Rose III and receiver Jaleel Scott to graduation, their replacements will not be true freshmen, which bodes well for the competitiveness of the team in the future.
Football and men's basketball are the headliners, but NMSU's other programs had great seasons as well.
Softball won the 2017 WAC Tournament Championship, women's soccer beat UTEP and UNM for the first time in program history, and women's basketball won their third-straight WAC championship and nearly upset No. 2 Stanford in the first round of the NCAA Tournament.
It has been a historic year full of conference championships and beatings of the rival an hour South of Las Cruces and the one three hours North.
Fittingly enough, 2017 will capped off for Aggie fans on Dec. 29 at the NOVA Home Loans Arizona Bowl, which win or lose, will be one enormous celebration of what the entire athletics department has done this year.

Hang on for a minute...we're trying to find some more stories you might like.
About the Writer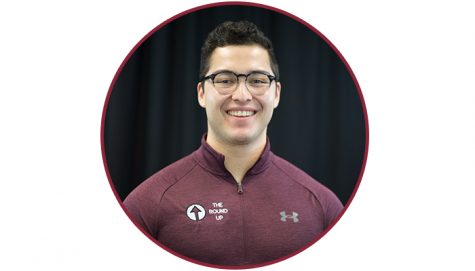 Derek Gonzales, Editor-in-Chief
Derek E. Gonzales enters his third year as an employee of the New Mexico State University Round Up and first as the Editor-in-Chief. The homegrown product...