Former Aggie quarterbacks help New Mexico State snap bowl drought
Hang on for a minute...we're trying to find some more stories you might like.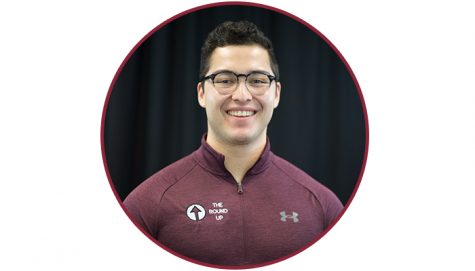 More stories from Derek Gonzales
New Mexico State football head coach Doug Martin has said all season that he has the hardest-working assistant coaches in the country. Those coaches, understaffed (as Martin is also the offensive coordinator) and underpaid, have built a program that will soon take the field in their first bowl game in 57 years on Dec. 29 in the NOVA Home Loans Arizona Bowl in Tucson, Ariz.
Among those assistants are two names Aggie fans are very similar with – Chase Holbrook and Matt Christian.
Holbrook is in his first season coaching the tight ends at NMSU after stops at Washington State as a quality controls coach, Tarleton State as a passing game coordinator, and New Mexico Highlands as the offensive coordinator.
Holbrook values his time under Washington State head coach Mike Leach (Leach runs the air raid offense as a Hal Mumme disciple, while Mumme coached Holbrook at NMSU) and has used his wide range of duties during his time in Pullman to his advantage.
"A lot of the concepts we were running at Washington State, they were already running here, so I was able to come in and just have a different viewpoint on the same concepts and have a little give and take with what we did at WSU," Holbrook said. "Coach Leach, you see him and his personality, he is a guy who has a lot on his mind – so my role there was to help him technology-wise with broken-down film, coverages, scouting reports and keeping him on track."
In high school, Holbrook measured out at 6'5 and was mostly recruited as a tight end but Mumme recruited him to Southeastern Louisiana before bringing the Texas native with him to Las Cruces when Mumme got the NMSU job.
Holbrook's experience at smaller schools with fewer resources than FBS schools has helped him take on the role of coaching tight ends.
"Learning to coach the tight ends has had a slight learning curve, but at the same time, with where I have been before at the smaller schools, with one job title you have to wear different hats. … Since I played quarterback, I'm able to tell my guys what the quarterback is looking for."
Christian came to NMSU as a junior college transfer in 2010 at a time where the program had had quite the fall from grace offensively after the Mumme departure in 2008. In head coach Dewayne Walker's first season in 2009, the offense averaged 11.4 points per game en route to a 3-10 finish.
Martin came in as offensive coordinator and the coach-quarterback duo led the Aggies to nearly doubling their offensive scoring production, tallying a 22 point per game average. This was while Christian played a majority of the season with a separated non-throwing shoulder.
Christian finished playing in 2011 and began a graduate assistant for the program shortly after, which is similar to what Martin did at Kentucky in 1986 after his quarterback days had finished.
"I let them (running backs coach each other), and having number three (Larry Rose III) has made my job unbelievably easy," Christian admitted. "I have tried to help develop him mentally in the game and understanding conceptually what we are trying to get done. … but I have called running back coaches to ask them what they focus on.
"These guys have been running backs their whole lives. They are the ones seeing what's happening so I let them help each other."
The facility improvements that have been made have been well-documented. Scholarship increases, new locker rooms, turf installation and the Club 27 suites have helped the program become more visually appealing to recruits. But Christian credits the comradery that has developed between players that the team hasn't had in years past that have helped lead the program's resurgence.
"I was close with my teammates but I would say the team and program we have built because we have recruited so many high school kids are much closer because they've been here four of five years. We had a bunch of junior-college players so we only had a year and a half together. We didn't go through the same growing pains. …
"In the South Alabama game on that game-winning drive in the biggest game in program history, they had been together four or five years waiting for that moment."

Hang on for a minute...we're trying to find some more stories you might like.
About the Writer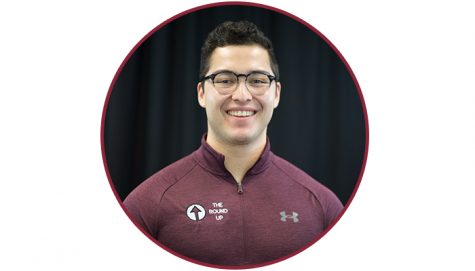 Derek Gonzales, Editor-in-Chief
Derek E. Gonzales enters his third year as an employee of the New Mexico State University Round Up and first as the Editor-in-Chief. The homegrown product...