COMMENTARY: Help make Arizona Bowl the beginning of something special, not the end
Hang on for a minute...we're trying to find some more stories you might like.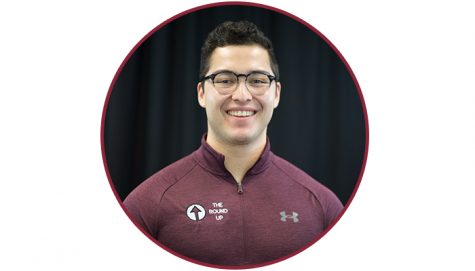 More stories from Derek Gonzales
New Mexico State head coach Doug Martin accomplished a feat that many felt was impossible – building a bowl-winning team in Las Cruces. It "only" took five tough, harsh, emotionally and mentally exhausting years and numerous low points for his vision to finally take shape.
I am not too sure how many current head coaches could win seven games at NMSU.
The history of losing, the nation's longest bowl drought, the awkward position Las Cruces has sitting in between two large markets (El Paso and Albuquerque), the lack of fan support their appeared to be, and an uncertain future at the FBS level are just some of the obstacles Martin and his staff faced when trying to bring talent into their program.
Despite all of that, history was made. Finishing 7-6 and on a three-game winning streak, the football program has never been trending more in the right direction. Sun Belt Commissioner Karl Benson must've sat back in his seat Friday night in Tucson and thought 'I might've made a mistake on this one.' You think Karl? You let the Western Athletic Conference dissipate under your leadership and years later, let NMSU and Idaho hang out to dry. What comes around goes around. Good luck with Coastal Carolina.
NMSU now sits in a pretty good spot. The 2018 schedule was brilliantly put together, playing some familiar foes in UNM, UTEP, Louisiana, Texas State, Georgia Southern, and a rematch with Utah State. Two games with transitioning into FBS Liberty and a late-November game against Alcorn State gives the Aggies a chance for another 6-8 wins.
Martin has pleaded for more support in recent weeks. Support from the community, students, and the University.
The atmosphere inside Aggie Memorial against South Alabama was nothing short of incredible, and it is one that can and should be duplicated going forward. All Las Cruces needed was a sign of life from the football team. We got it, and now it is time to show the region that New Mexico State really was a sleeping giant that just needed to be woken up by coaches and players that displayed the same blue-collar work ethic that defines Southern New Mexico.
Attendance and program support should be at an all-time high next year. Every home game NMSU has is winnable, and based off the 20,000 Aggie fans who made the trip to Tucson, there is more than enough to fill the stadium going forward. It doesn't matter if you've been going to games forever or if the bowl game was your first – now is the time to jump on board with this team.
Regents should understand that football is a brand for the University, and with a successful team, students will flock to the school in droves and will be proud to come themselves Aggies. They need to give the athletic department more of what they need to compete with other schools. If NMSU can win with severely below-average resources, imagine what they could do what UTEP or UNM have?
Martin has said it many times – let's make this the beginning of something special, not the end.
Show this program your appreciation by going to the games and together, Las Cruces can become a hot-bed in college football.

Hang on for a minute...we're trying to find some more stories you might like.
About the Writer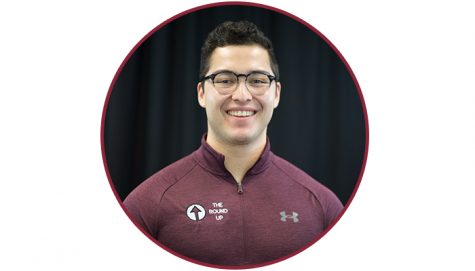 Derek Gonzales, Editor-in-Chief
Derek E. Gonzales enters his third year as an employee of the New Mexico State University Round Up and first as the Editor-in-Chief. The homegrown product...