COMMENTARY: Crowd support down the stretch could help keep Chris Jans at New Mexico State
Hang on for a minute...we're trying to find some more stories you might like.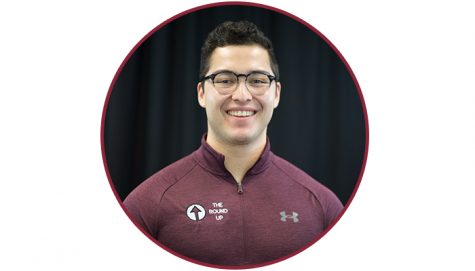 More stories from Derek Gonzales
Monday, January 9, 1990.
In front of 12,719 frenzied Panamaniacs in attendance, Neil McCarthy's New Mexico State Aggies went toe-to-toe with legendary coach Jerry Tarkanian and No. 7 Nevada-Las Vegas on national television for that week's edition of Big Monday on ESPN.
Barry Tompkins and 1976 first-round NBA draft pick Quinn Buckner were on the call for ESPN to witness NMSU guard Keith Hill's 16-foot pull-up bank shot with five seconds left to propel the Aggies over the Runnin' Rebels for the first time in school history – sending Las Cruces into sheer pandemonium.
Beginning that season and for a five-year stretch, NMSU basketball went 72-6 in the Pan American Center and never had a yearly attendance average less than 8,482.
Granted, McCarthy's teams would hover in or around the AP Top 25 poll during much of that time, but the support at games and for the program kept McCarthy in Las Cruces a lot longer than he might have stayed otherwise.
That brings us to this season.
Right now, the Aggies are 20-3 and 7-0 in Western Athletic Conference play. NMSU swept UNM in a year where the animosity between the two fanbases might have never been higher.
A sweep of UTEP does not say very much, but they are still a rival. They beat Illinois, Davidson and No. 6 Miami (Florida) all on national television in a seven-day span. Through the midway point of conference play, no team in the WAC has even been able to come within single digits of beating the Aggies.
This is all while coming into the season with an entirely new coaching staff having to replace the best scoring backcourt tandem in the conference in Ian Baker and Braxton Huggins.
With just one home loss, you would think that attendance would be pretty good considering the national profile the Aggies have developed with multiple quality non-conference wins and breezing through WAC play.
The reality is that through 11 home games, NMSU is on pace to have its worst single-season attendance average in the history of the Pan American Center that dates back to the 1968-69 season.
There have been two home losing records in the Pan Am's history, the last one being in 2004-05 when Lou Henson became ill and Tony Stubblefield took over early in the year, and that team went 3-11 at home and 6-24 on the year and still averaged more fans per game than this year's team.
The program is 69-7 at home in the last five seasons and has won five of the last six WAC Tournament titles and is primed to make it six out of seven this year.
So Las Cruces, is men's basketball just not a priority anymore?
As a native of this city, I refuse to accept that this is what it is going to be.
This is basketball city and Chris Jans and his team have worked their tails off to galvanize this fanbase.
Director of Athletics Mario Moccia wanted to bring in a head coach that would recruit tough players to reflect the blue-collar mentality this community has, and between Johnny McCants dunking on people, Jemerrio Jones standing at just 6'5 and being second in the nation in rebounding, Zach Lofton lighting up teams so badly where you can't help but just sit back and laugh to yourself about what he does to opposing defenses, and the team having the fourth-best scoring defense in the country, it is fair to say this team is as tough as nails and fun to watch.
It is easy to take all this winning for granted. Yeah, the teams in the conference are by no means world beaters, but it is still Division I basketball and it takes a lot to go right to win games at this level.
Jans is the third head coach in three years and this kind of turnover will eventually catch up to a program. The University and the city need to make staying here for a while more appealing for him and that starts with the fans going to the games.
Let's make Thursday's game against Cal-State Bakersfield the first game of a four-game recruitment of Chris Jans to show him that Las Cruces is more than appreciative of his efforts to build a regional powerhouse.
Bigger schools will come calling for Jans, as any school that is not a blueblood is susceptible of losing their head coach, but loyalty is a two-way street and Las Cruces only has four games left to leave a lasting impression on the man who has given them a team to be proud of.

Hang on for a minute...we're trying to find some more stories you might like.
About the Writer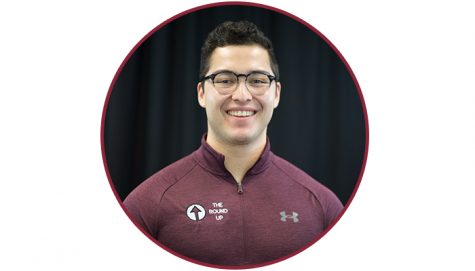 Derek Gonzales, Editor-in-Chief
Derek E. Gonzales enters his third year as an employee of the New Mexico State University Round Up and first as the Editor-in-Chief. The homegrown product...