Country Music Singer, Josh Ward, Comes to Whiskey Dicks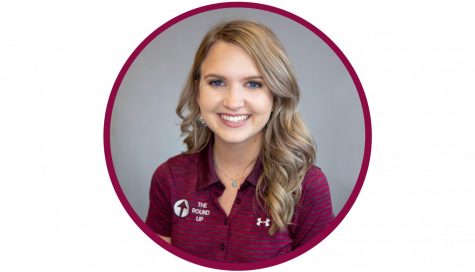 More stories from Ch'Ree Essary
Country music singer, Josh Ward, is making his way to Las Cruces to play at Whiskey Dicks Thursday. Ward, a former bronc rider, has seen his music career take off in recent years.
Ward started playing in the parking lot of the rodeos he was in, his fellow cowboys being his first crowd. It was then when Ward and his friends realized that he had a gift for playing country music.
"I played a little bit with bands in clubs around [Houston] and then it grew into playing all over the state of Texas," Ward, who is from Montgomery, Texas, a town outside Houston, explained. "Now we're covering about seven or eight states now."
Ward's music inspirations include the country music classics— George Jones, Merle Haggard, George Strait, Keith Whitley—and it can be heard in his music.
Ward has been called a "country music traditionalist delivering an old school sound with a hauntingly country classic voice". He tries to stay away from the "stadium" or "modern" country that has been coming out of Nashville.
He describes himself as neo-traditional country.
"I just stick to me and what works," Ward said, and it has been working for him to say the least.
The singer, who has been playing for 15 years, is currently celebrating his ninth consecutive number 1 hit on the Texas Regional Radio Chart. All six of his songs off his most recent album Holding Me Together, which was produced by GRAMMY Award winner, Greg Hunt, have all been chart toppers. His first full length album, Promises, was also produced by Hunt. This album, released in 2015, is when Ward really started seeing his career take off.
Ward has seen over 1 million views on YouTube and over 500,000 streams on Spotify.
At the Texas Regional Radio Awards, Ward has won "Song of the Year" with "Whiskey and Whitley" and in 2013 he was named "New Male Vocalist of the Year".
Feb. 8 will be Ward's first time playing in Las Cruces, but he has some connections with the Southern New Mexico town. Ward has worked with Las Cruces' own Bri Bagwell in concert.
Ward said he loves playing for every crowd college students included.
"I love playing for anyone that will show up and listen," Ward said. "The college kids are the ones that are going to be caring on the music for a while."
Ward keeps the dance floors packed with his sound and love for live shows.
He is currently working on a new album, More Than I Deserve, which is set to be released May 4.
After he plays in Las Cruces, Ward will be making his way to Albuquerque where he will be playing with a Texas country singer Aaron Watson on Feb. 9., and will be performing with other Texas country singers like Cody Johnson, Kyle Park and Koe Wetzel in future shows this year.
Ward can be found on Twitter, Facebook and Instagram at @joshwardmusic or on his website (http://joshwardmusic.com/index.html). He is also on all music streaming websites (Pandora, Spotify, etc.)