Raising Cane's set to open first New Mexico restaurant Tuesday
Hang on for a minute...we're trying to find some more stories you might like.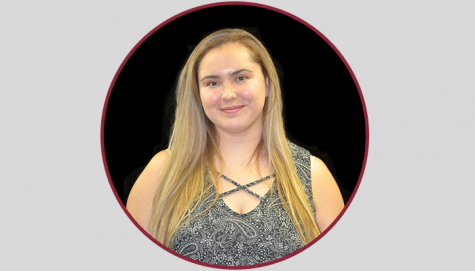 More stories from Gianni Nicole Villegas
On February 20, Louisiana's very own Raising Cane's is opening up its doors to the city of Las Cruces, welcoming all people of all ages to come and enjoy some whole-hearted chicken fingers and their smooth to the south sweet tea.
Raising Cane's has been in business since 1996 and Sam Silva, the Marketing Advisor for Raising Canes, can't wait for New Mexico to officially home its first Raising Canes in the state.
"The population of Las Cruces is perfect for Raising Canes to put a location in," Silva said. "People from this area travel to El Paso, Texas for our delicious food so it just made perfect sense to build one out here."
Silva says that Raising Cane's is homed in 23 states and making international moves to areas such as Dubai. The slogan is "One Love" for Raising Canes because they do it right. Silva continues by saying the ingredients that is used is fresh never frozen chicken, Texas toast, Canes sauce and its sweet tea.
The reason why Raising Cane's is different compared to other fast food restaurants is because they are a community partnership restaurant.
"We can't wait to open our doors and be a partnership with the community of Las Cruces," Silva said. "We are already a partnership with the Boys & Girls Club of Las Cruces. We loved to get all the high jerseys and New Mexico State gear and represent the community on our walls.
"We are a high quality food chain that is localized and loves getting involved with the community. We couldn't be more excited to open our doors Tuesday morning."
Raising Cane's plans on entering a partnership with NMSU along with partnering with its educational and entrepreneur opportunities. It also plans on getting involved with Aggie athletics hopefully getting some incentives for the students of NMSU.
Students of NMSU are pretty excited for the new arrival that's coming to town. Cyria Montes is a sophomore majoring in Business Human Resources with a minor in Marketing and can't wait to eat at Raising Canes.
"I am so excited for Cane's to be opening up here in Las Cruces because that means I won't have to traveling half an hour to reach Cane's on Mesa Street in El Paso," Montes said. "I might be going to Cane's 3-4 times a week –that's how much I love it."
Kimberly Flores is a sophomore majoring in Sociology and says she is pretty excited about Raising Canes opening up here in Las Cruces.
"I'm glad that a new different fast food restaurant is opening up because it is tiring to eat out at the same places all the time especially here in Las Cruces," Flores said. "I think Canes opening up in Las Cruces will benefit the community by giving us something news to do and maybe bring us more passing people to the area instead of them always have to drive out to El Paso."
There will be a ribbon cutting ceremony with the Chamber of Commerce at 9:30am and it'll officially open at 10:00am.

Hang on for a minute...we're trying to find some more stories you might like.
About the Writer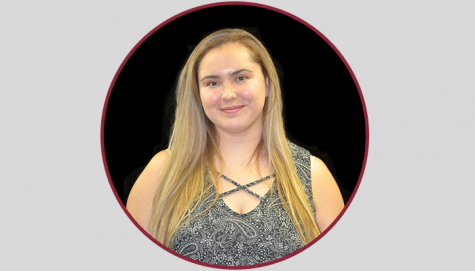 Gianni Nicole Villegas, Staff Writer
Gianni Nicole Villegas is entering her 4th year at New Mexico State University and majoring in Secondary Education with an emphasis in history. She is...