New Mexico State uses second-half surge to snap two-game skid
Hang on for a minute...we're trying to find some more stories you might like.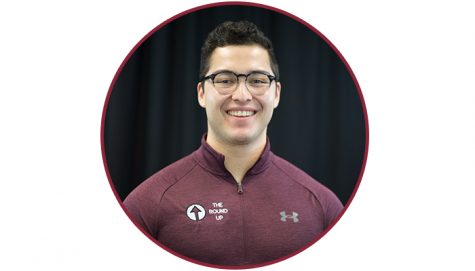 More stories from Derek Gonzales
New Mexico State just needed to get back into the win column after the tough road swing in the Pacific Northwest.
The Aggies were tested for over a half of basketball due in part from a career night from Chicago State's Fred Sims Jr., but NMSU was able to wear down the severely overmatched Cougars and win 78-67 Thursday night at the Pan American Center.
The Aggies (23-5, 10-2 WAC) were without a fully-healthy Zach Lofton, who was a game-time decision with a stomach bug according to head coach Chris Jans, but NMSU used contributions from bench players such as Johnny McCants and Keyon Jones to help provide the scoring punch without the normal offensive punch of Lofton.
McCants finished with 10 points and eight rebounds and Jones finished with nine points as a part of the 37 bench points the Aggies had.
"I did like the response at halftime – we talked about how our rebounding wasn't nearly up to par with some individuals that usually lead us in rebounding not being as efficient as they normally are," Jans said. "We talked about guys doing what they do. If you're an energy guy, bring energy – if you're a rebound, then rebound.
"The response at halftime was good and obviously, in the end, I thought we had them (Chicago State) at bay."
The Aggies only led by three at the half and were torched by Sims, who was a perfect 5 of 5 from behind the arc when the teams went to intermission. Sims finished with 30 points in 31 minutes with a 9 of 11 performance from deep. Sims' outside shooting kept the Cougars in the game way longer than they should have been considering that Chicago State had not beaten a Division I team all season and only had two wins on the year.
NMSU will now return to the court Saturday night at 7 p.m. against UMKC in the final home game for seniors Zach Lofton, Jemerrio Jones, Zach Lofton and Joe Garza.

Hang on for a minute...we're trying to find some more stories you might like.
About the Writer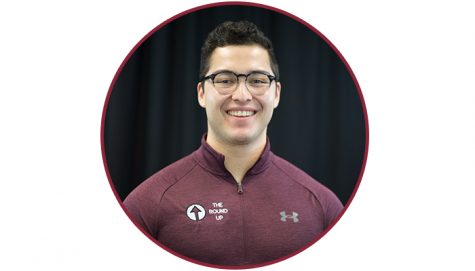 Derek Gonzales, Editor-in-Chief
Derek E. Gonzales enters his third year as an employee of the New Mexico State University Round Up and first as the Editor-in-Chief. The homegrown product...