Battle-tested Aggies look to embrace bright lights once more
Hang on for a minute...we're trying to find some more stories you might like.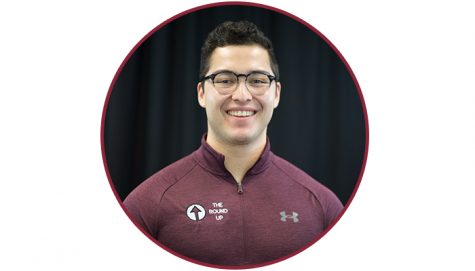 More stories from Derek Gonzales
SAN DIEGO- When New Mexico State takes the floor Friday night inside Viejas Arena, a lot of folks from around the country will be tuning in to see if the trendy upset pick from Las Cruces can slay Goliath in the No. 5 Clemson Tigers.
The Aggies (28-5) are not just happy to make the NCAA Tournament, with this trip to the Big Dance being the program's seventh appearance in the last nine years.
Despite the numerous bites of the apple the program has had since they physically won their last tournament game during the 1992-93 season (the win was later vacated by the NCAA, so according to the books, 1970 was the last time NMSU won an NCAA Tournament game), NMSU has gone 25 years without a postseason win (0-9).
So, someone might ask, what is going to make this year any different from any of the previous nine trips since 1993?
Well, seeding is first and foremost. The Aggies have drawn some major powers in the tournament in recent years. Being a No. 15 seed against Kansas did not go well. Neither did earning a No. 14 in last year's tournament against Baylor or being a No. 13 on three different occasions (2013 vs. Saint Louis, 2012 vs. Indiana, 2007 vs. Texas).
Being a No. 12 is very beneficial for NMSU from a historical standpoint. Twice before the Aggies have had this seed, once in 1992 (went on to Sweet 16) and in 2010 (70-67 loss vs. eventual Final Four participant Michigan State). Thirty-five percent of No. 12 seeds have won their matchup.
Clemson has had a great year under head coach Brad Brownell (23-9 overall), but the Tigers have not been the same team since forward Donte Grantham went down with a season-ending ACL injury. They are just 7-6 after the Grantham loss and have struggled to score in their losses, not breaking the 60-point mark in four of those six post-Grantham losses.
The Tigers are appearing in their first NCAA Tournament since 2011 and do not have the same blueblood reputation on the hardwood as they do on the football field. Where Clemson has found success is through experience – starting three redshirt juniors and a senior to go alongside freshman Aamir Simms, who replaced Grantham in the starting lineup.
NMSU matches Clemson in the experience department but unlike the Tigers, have it in the NCAA Tournament. Every rotational player on NMSU's roster has seen minutes in the NCAA Tournament besides redshirt freshman Johnny McCants.
The Aggies have been through some real battles this year. Coming back to win in The Pit against the New Mexico Lobos, knocking off Illinois despite the Fighting Illini's second-half surge, beating Davidson by a point and knocking off No. 6 Miami (Florida) will all be pointed at by head coach Chris Jans when discussing how important being mentally tough and experienced will be in the game.
Players win the game – not coaches or analysts or historical precedence. The Aggies have two seniors that seem to rise to the occasion when the stakes are highest, and that will give NMSU a shot against Clemson.
Zach Lofton is usually good for at least 20 points a game, but there are times where he just becomes a cold-blooded scorer that cannot be stopped. Lofton scored 28 points and went toe-to-toe with USC's Bennie Boatwright in the Diamondhead Classic Final in Honolulu.
Grand Canyon felt Lofton's wrath in all three meetings, culminating with a 21-point performance in the WAC Title Game.
Lofton is the kind of scorer that can lead NMSU to a win and make a name for himself in the process.
Jemerrio Jones can take over a game with his rebounding prowess. Teams might look at his 6-foot-5 frame and wonder how he is second in the nation in rebounding, but you cannot teach effort, and Jones has more of it than almost anybody else in college basketball. With NMSU rebounding 40 percent of their own missed shots, should the game be low scoring, Jones' rebounding might be the difference.
It is not a guarantee that NMSU will make all the bracketologists look smart by winning, but this is as good of a chance that they have had in recent memory to make a run and become America's Cinderella.

Hang on for a minute...we're trying to find some more stories you might like.
About the Writer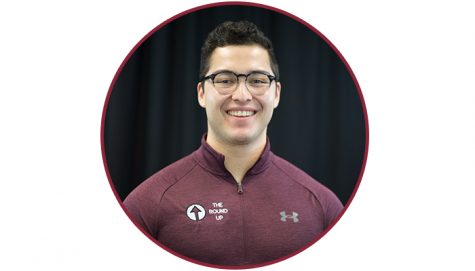 Derek Gonzales, Editor-in-Chief
Derek E. Gonzales enters his third year as an employee of the New Mexico State University Round Up and first as the Editor-in-Chief. The homegrown product...