New Mexico State's upset bid falls short against Clemson
Hang on for a minute...we're trying to find some more stories you might like.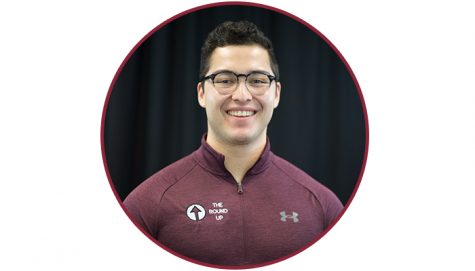 More stories from Derek Gonzales
SAN DIEGO- Aggie fans will have to wait another year to see how Cinderella looks in Crimson and White.
New Mexico State, a trendy upset pick going into their first-round matchup with the Clemson Tigers, could not slow down a suddenly-potent offensive attack and fell 79-68 Friday night inside San Diego State's Viejas Arena.
The Aggies finished their season at 28-6, tying last year's team for the most single-season wins in school history.
"Hopefully we will look back at it fondly someday, but certainly not right now," NMSU head coach Chris Jans said. "I believe that once we get away from this a little bit, we will have time to reflect and celebrate the year we had. … We just didn't play well enough.
"It's a tough way to end the season."
Clemson (24-9) took control of the game early and led from the 13:49 point in the first half on. The Tigers shot 58.1 percent from the field in the first half, a huge uptick from their 45 percent average going into the game.
"The nature of the way they (NMSU) play, we talked about taking the ball to the basket and if they were going to deny passes and make it hard around the perimeter and take away threes, we were going to have to attack the basket and we did that," Clemson head coach Brad Barnwell said. "We were able to get in there and make plays and finish plays and we play in the ACC. Every game is like that."
Seniors Jemerrio Jones and Zach Lofton did what they had done all year individually to get the Aggies within as little as six in the second half, but their effort was for not, as their careers ended with a valiant effort against a quality Clemson team.
Nonetheless, Lofton was appreciative of the opportunity Jans gave him to play at NMSU as a graduate transfer.
"It changed my life," Lofton said. "I couldn't have made a better decision, you know what I mean? I had a great season with these guys. Coach Jans is a lifetime mentor. I don't show it sometimes, but he means the world to me and I am just sad we went out like that for him."

Hang on for a minute...we're trying to find some more stories you might like.
About the Writer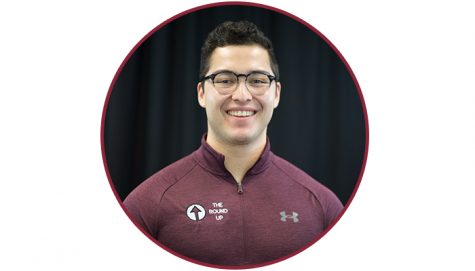 Derek Gonzales, Editor-in-Chief
Derek E. Gonzales enters his third year as an employee of the New Mexico State University Round Up and first as the Editor-in-Chief. The homegrown product...