New Mexico State's upset bid falls short against Clemson
Hang on for a minute...we're trying to find some more stories you might like.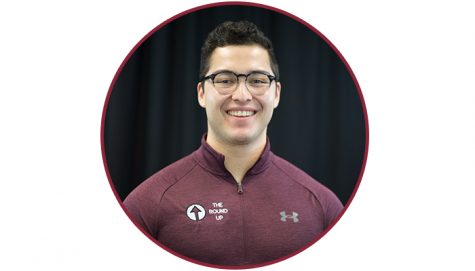 More stories from Derek Gonzales
SAN DIEGO- Aggie fans will have to wait another year to see how Cinderella looks in Crimson and White.
New Mexico State, a trendy upset pick going into their first-round matchup with the Clemson Tigers, could not slow down a suddenly-potent offensive attack and fell 79-68 Friday night inside San Diego State's Viejas Arena.
The Aggies finished their season at 28-6, tying last year's team for the most single-season wins in school history.
"Hopefully we will look back at it fondly someday, but certainly not right now," NMSU head coach Chris Jans said. "I believe that once we get away from this a little bit, we will have time to reflect and celebrate the year we had. … We just didn't play well enough.
"It's a tough way to end the season."
Clemson (24-9) took control of the game early and led from the 13:49 point in the first half on. The Tigers shot 58.1 percent from the field in the first half, a huge uptick from their 45 percent average going into the game.
"The nature of the way they (NMSU) play, we talked about taking the ball to the basket and if they were going to deny passes and make it hard around the perimeter and take away threes, we were going to have to attack the basket and we did that," Clemson head coach Brad Barnwell said. "We were able to get in there and make plays and finish plays and we play in the ACC. Every game is like that."
Seniors Jemerrio Jones and Zach Lofton did what they had done all year individually to get the Aggies within as little as six in the second half, but their effort was for not, as their careers ended with a valiant effort against a quality Clemson team.
Nonetheless, Lofton was appreciative of the opportunity Jans gave him to play at NMSU as a graduate transfer.
"It changed my life," Lofton said. "I couldn't have made a better decision, you know what I mean? I had a great season with these guys. Coach Jans is a lifetime mentor. I don't show it sometimes, but he means the world to me and I am just sad we went out like that for him."

Hang on for a minute...we're trying to find some more stories you might like.
About the Writer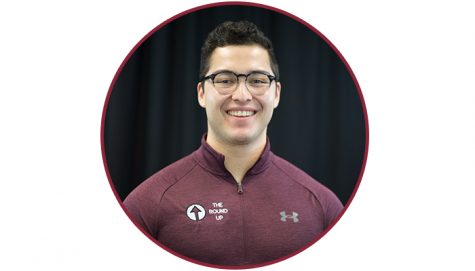 Derek Gonzales, Editor-in-Chief
Derek E. Gonzales enters his third year as an employee of the New Mexico State University Round Up and first as the Editor-in-Chief. The homegrown product played prep basketball at Oñate High School and has held a variety of positions in athletics. As a freshman, Gonzales worked inside the NMSU Athletic Department as a Marketing Intern. His duties included setting up advertisements, tabling events, cold calls to potential ticket buyers, and even included doing part-time public address announcing for volleyball (including 2016 WAC Volleyball Tournament) and men's basketball.
As a writer, Gonzales has become a prominent collegiate sports reporter in the state of New Mexico. Gonzales covered the 2016 NCAA Tournament in Tulsa, Okla. as No. 14 NMSU took on No. 3 Baylor. A year later, Gonzales returned to the Big Dance, covering the No. 12 Aggies against the Clemson Tigers in San Diego.
A men's basketball article written by Gonzales was tweeted out by CBS Sports' Dennis Dobbs during the Aggies conference championship run. The Las Cruces native wrote a highly-controversial opinion piece on former Aggie head coach Paul Weir, who left NMSU for in-state rival New Mexico, upsetting much of the fan-base. The article gained attention statewide and Gonzales subjected himself to criticism because of its honesty, cementing himself as a credible sportswriter in New Mexico.
Covering college football, Gonzales became the first sportswriter since 1960 to cover New Mexico State in both an NCAA Tournament and bowl game within the same calendar year, as he was on hand to witness the Aggies end their 57-year bowl drought in the 2017 NOVA Home Loans Arizona Bowl against Utah State.
Gonzales has also been published in The Louisiana Advocate for his game recap of the 2016 Louisiana-NMSU football game. On top of working at The Round Up, Gonzales also works as the Sports Freelancer for the Las Cruces Sun-News. In two full academic years at the Sun-News, Gonzales has written over 75 articles, covering NMSU athletics and Las Cruces preps.
Gonzales aspires to be a sports writer or a sports information director upon graduation in May 2019.