Attorney General Jeff Sessions in Las Cruces Photo Gallery
The Southwestern Border Sheriff's Coalition Annual Spring Meeting was host to Attorney General Jeff Sessions on Wednesday afternoon, where he addressed border issues to a crowd of sheriffs, border patrol agents and military personnel. Sessions is the first sitting attorney general to speak to the coalition in its history.

Hang on for a minute...we're trying to find some more stories you might like.
About the Writer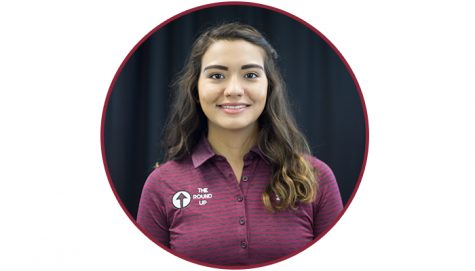 Cassidy Kuester, Director of Multimedia
Cassidy Kuester enters her second year at the Round Up and her first as the Multimedia Editor. In her first year, Cassidy reported on a plethora of subjects from campus life to sports all the while taking her own photos. Cassidy had the opportunity to report on high profile stories such as Jeff Sessions visit to Las Cruces and an investigative piece on Halliburton's involvement with NMSU. Cassidy also prided herself on the photo galleries she created for spring sports and for campus events.
Cassidy is a Sophomore at New Mexico State double majoring in Journalism and Mass Communications with a focus in photojournalism and in Government. Born and raised in Las Cruces, New Mexico, Cassidy found her passion in photography while taking classes at Mayfield High School and became the photo editor of her yearbook. Cassidy hopes to travel the world and document real life events and struggles. She envisions an illustrious career working for established publications that have the power to mold public opinion and hopes that her photos can contribute to those conversations.