Commentary: Board of Regents finally trying something new to halt NMSU's downward trend
Hang on for a minute...we're trying to find some more stories you might like.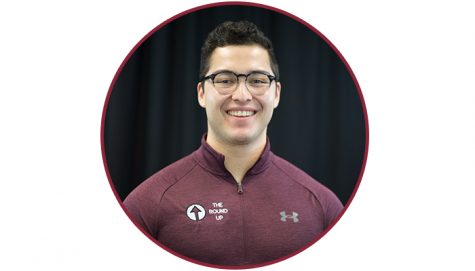 More stories from Derek Gonzales
After five years of paying Chancellor Garrey Carruthers around $375,000 a year to take on the duties of both chancellor of the New Mexico State University system and president of its main campus in Las Cruces, the New Mexico State University Board of Regents announced Tuesday that they will pay Chancellor-designate Dr. Dan Arvizu $500,000 and President-designate Dr. John Floros $450,000 per year in their new contracts.
Both Arvizu and Floros appear to be well-qualified for the position – Arvizu will come to NMSU coming from a position as a Senior Advisor to the Emerson Elemental practice of Emerson Collective. He is an NMSU alum, having earned his Bachelor's Degree in Mechanical Engineering at the school before going on to earn a Master's and Ph. D. in Mechanical Engineering at Stanford University.
It could turn some away that Arvizu does not have any prior experience in higher education. It could also be a good thing. Arvizu will come to Las Cruces with fresh ideas on how to turn the trends that have been going against the University for years. Having been a product of the Engineering College himself, Arvizu will ensure that the No. 1 ranked minority-serving institution in science and engineering funding according to NSF continues to be given the resources needed to product workforce-ready engineering graduates.
Hopefully he will also find ways to pour more resources into an athletic department that saw the football program bring in roughly $24 million from appearing in their first bowl game in 57 years according to a marketing report released by the school's communications department. Athletics gives a university an identityand most folks that do not follow sports closely are unaware of the impact having a good reputation in athletics does for a school.
Consider this: the University of Nevada-Reno is an old Western Athletic Conference foe of NMSU's. UNR is considered to be a regional peer institution of NMSU, meaning they are similar in a lot of institutional numbers such as enrollment, city size, graduation rates, etc. UNR invested in that program by way of giving head coach Eric Musselman a $1 million-a-year extension prior to last season beginning. They are coming off a Sweet 16 appearance in men's basketball. So in a way, Musselman rewarded UNR leadership for their investment by taking his team to the Sweet 16 and putting the university on a national stage.
Head football coach Doug Martin is the lowest-paid coach in FBS. This is after he took what had been historically the worst football program in the country, not exactly located in a hotbed where Division I recruits just fall from trees, and took them to a bowl game and won it. This is also after being allowed to coach in the final year in his contract until about a month into the season and not having the same number of assistants that every other FBS team in the country had.
That is just one example of an athletic employee still having not been given what he deserves, something that needs to change under this new leadership. Chris Jans deserves a raise after a 28-win season. Brian Green deserves a raise after increase his program's win total in each year he's been here. Kathy Rodolph and Mike Jordan have both been here over a decade and continue to churn out conference titles.
There are no excuses – either reward employees for their successes that shine a positive light on the university or lower expectations and do not complain when these folks leave for greener pastors. This goes for athletics and academia.
Enrollment has been decreasing since the economic recession of 2008. Between 2008 and 2009, enrollment spiked up from 17,239 to 18,600 with a decline every year since then. The simple fact is this – when the economy is bad and there are not job opportunities, people go back to school.
As more jobs have become available and the state's unemployment rate has gone from 7.9 percent during the summer of 2009 (between the two academic years that saw the 7.8 percent enrollment increase) to where it is presently at (5.4 percent), less people in the state have felt the need to enroll at a higher education institution. The University of New Mexico has faced this same decline in enrollment – though not at the same severity that NMSU has experienced.
Arvizu and Floros are both going to be tasked with essentially replenishing the University with more degree-seeking students and the math behind the importance of it is simple. With a one percent increase equating with $1 million being made in annual revenue, NMSU needs more students at the school to increase the amount of resources the University has at its disposal.
Recruiting West Texas more heavily and slowing down the accessibility that New Mexico high school students have to dual credit classes are just a couple of the ways NMSU can begin to turn the tide against declining numbers.
Maybe Carruthers just was not given what he was needed to be successful in his position. Maybe it does take paying two separate people handsomely to provide NMSU the leadership it needs to be successful. Regardless, at least the University is trying something new.
Hang on for a minute...we're trying to find some more stories you might like.
About the Writer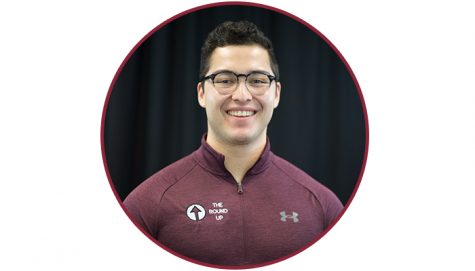 Derek Gonzales, Editor-in-Chief
Derek E. Gonzales enters his third year as an employee of the New Mexico State University Round Up and first as the Editor-in-Chief. The homegrown product...