NMSU Esports gets ready for new year
Hang on for a minute...we're trying to find some more stories you might like.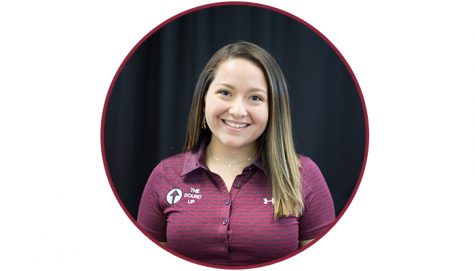 More stories from Ariana Parra
Next week begins the fall semester on the NMSU campus. Although that may bring heartache to many students, NMSU Esports is excited for the new academic year and the start of their season. The Esports team believes they are ready to solidify their place on campus and around the nation.
NMSU Esports Facilitator Matthew Lenz said there will be a variety of games to choose from through NMSU Esports.
"Esports is competitive gaming that encompasses everything from single player fighting games such as Mortal Combat to team-based games such as League of Legends," Lenz said.
As of right now NMSU has the biggest Esports program in New Mexico and surrounding regions. Twitch, a popular streaming service, keeps NMSU Esports up to date on popular games.
The most popular game on Twitch is currently Fortnite, however the most popular on campus is Overwatch.
"Esports is a growing activity in the world and on campus," Lenz stated.
Other organizations in the state such as the New Mexico Activities Association, are also recognizing Esports as an activity. The NMAA Board of Directors recently approved Esports as a new activity for high schools in the state of New Mexico. This will help NMSU tremendously in terms of recruitment.
Before NMAA deemed Esports an official high school activity, the NMSU Esports team wanted to reach out to High School students. Scholarships for High School students to encourage their participation of Esports is one of the many goals that NMSU Esports has for the future.
From having "10 people in a little room two years ago to over 100 people on their discord", NMSU Esports has grown exponentially. The team was thrilled with the turnout of nearly 100 players at their Fortnite Battle Royal Gameday that they hosted for players aged 14 and up in the Hardman Jacobs lab last month.
Associated Students of NMSU has previously helped the NMSU Esports team fund a tournament with refreshments, ASNMSU Director of Community Outreach Ryan May said.
ASNMSU "wanted to get more involved with Esports and help them achieve their goals," May concluded.
Lenz explained that he "wants NMSU Esports to be a community that benefits the University and encourages students to finish their degree program."
Students on the NMSU Esports team compete against other schools just like any other sport would.
NMSU will be the University of Louisiana at Lafayette's homecoming opponent this year and they have invited the NMSU Esports team to compete against them the day before the Aggies play.
NMSU Esports team wants to make a name for themselves nationally and will be trying to send out as many teams as possible to Lafayette.
A sports standard of 2.5 GPA is a requirement for all team members to compete.
For more information about the NMSU Esports team be sure to visit their website esports.nmsu.edu or join their discord at discord.gg/7K532wg.

Hang on for a minute...we're trying to find some more stories you might like.
About the Writer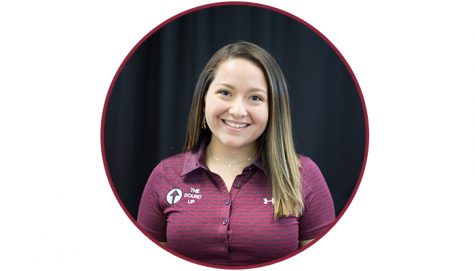 Ariana Parra, Staff Writer
Ariana Parra is an incoming freshman at NMSU and a first year staff writer for The Round Up. Ariana was born and raised in Las Cruces, NM and recently...