Freshmen enjoy Aggie Carnival
Hang on for a minute...we're trying to find some more stories you might like.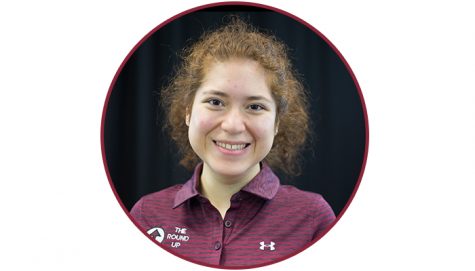 More stories from Lauren Roman
The 2018 Aggie Carnival took place at the Corbett Center Outdoor Stage on Wednesday evening to introduce incoming students to sororities, fraternities and other organizations with games and informational booths.
Aggie Carnival is open to all students at NMSU, but is aimed at new students interested in campus organizations and getting involved with the university.
Andrea Nunoz, an incoming freshman, came to NMSU to study Biochemistry, and is enjoying NMSU's atmosphere so far.
"I've always liked science and I want to apply to medical school, so I felt like this was the best route for me to take," Nunoz said. "I love how friendly the people are here. It's completely different than what I expected. It was pretty cool."
Though she's unsure about what organization to join, Nunoz is open-minded to the possibilities.
Like Nunoz, Veronica Lopez is a freshman who came to NMSU to study Animal Science.
Lopez said she came to Aggie Carnival to find an organization with meaning.
"I would like to join the sorority with the best cause, such as helping people with Autism," Lopez said.
Marco Cortez, a freshman studying Civil Engineering, also shared his thoughts on the Aggie Carnival.
"Rotaract Club was what drew me to come out here. It's something I definitely want to join," Cortez said. By joining, he would be able to "do community service for the campus and community".
"I enjoy it, cause it's nice to see a project you've been working on for a couple of months be enjoyed by others," Cortez added.
At the Aggie Carnival, organizations present themselves to the students and offer opportunities for incoming students. Many representatives working the carnival are passionate about the organizations they are a part of and aim to share that with others.
Kasen Quiring, a Senior studying Finance and Risk Management, serves as the President of Sigma Chi, and wants to encourage students to join for many reasons.
"I think people would enjoy Greek life in general. You meet a lot of people and have a lot of networking opportunities," Quiring said. "It also sets you apart when you graduate."
Quiring also talked about his own personal experiences in Greek life.
"I joined Sigma Chi because I believe in the values we represent, and I believe that it's going to push anybody forward," Quiring said.
Alicia Pacheco, a Senior studying Kinesiology, was at Aggie Carnival representing the NMSU Rugby group.
"We're trying to make Rugby a more popular sport. It's not well known in the United States in general, let alone at New Mexico State, so we're trying to get the word out. Hopefully, the Freshmen that join can really get a sense of being a part of a team and has lots of fun together," Pacheco said.
Other clubs such as ASNMSU and NSSLHA were also present during the Aggie Carnival.

Hang on for a minute...we're trying to find some more stories you might like.
About the Writer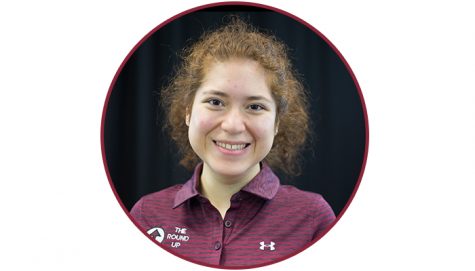 Lauren Roman, Staff Writer
Lauren Roman is a sophomore at NMSU, currently working towards a bachelor's degree in Creative Media. She was born and raised in Las Cruces, New Mexico...