Looking up: A preview of 2018 enrollment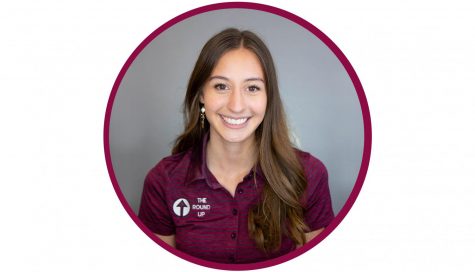 More stories from Alanna Herrera
On Twitter Tuesday, New Mexico State University's former Chancellor Garrey Carruthers announced an 11 percent freshmen enrollment increase— meaning there are 220 more freshmen students on campus than last year.
Bernadette Montoya, vice president of Student Affairs and Enrollment Management, was able to confirm Carruther's tweet, but added that the percentage will most likely fluctuate.
"Total enrollment is flat as of today, and we have until August 31 to finalize all enrollments and take a census data snapshot," Montoya said. "I am so proud of our team for the amazing recruitment efforts."
Justin Bannister, associate vice president of Marketing and Communications, also said these numbers are not a sure predictor of final enrollment.
"(Daily enrollment reports) are generated each night and emailed each morning, and allow university leaders to track our progress, as compared to the same time in previous years. Because this is generated daily, the numbers will fluctuate (sometimes greatly) each day," Bannister said. "The third Friday of the semester is the census date. That's the official headcount number and the one we often report on."
Since 2010, total enrollment has been on a shaky decline since NMSU's peak when student population reached over 18,000. Last fall, a total of 14,432 students were enrolled on campus according to NMSU's Office of Institutional Analysis.
Montoya said there were several factors that aided this hopeful spark in enrollment numbers.
"We made changes in when we award scholarships, offered really solid scholarships, enhanced our communications plan and we were able to send recruiters to states we hadn't been to before," Montoya said. "We had a lot of wonderful energy."
Montoya also said the freshman dorms on campus were over capacity, which sent some students to live in Cervantes Village on the south side of campus.
At other New Mexico universities, officials do not have such a positive outlook.
The Albuquerque Journal reported Wednesday that officials from the University of New Mexico are bracing for a substantial drop in this year's student population.
Yet despite NMSU's enrollment looking upward, new leadership introduced by Chancellor Arvizu and President Floros at Wednesday afternoon's open forum make the future of enrollment quite unpredictable.
Shortly after the forum, Montoya announced her retirement via email after more than 25 years of serving NMSU students.
"Given the change in the organizational structure, our administration has determined that SAEM (Student Affairs and Enrollment Management) would be better served by someone other than me. It is for this reason that I will be leaving my position as your Vice President, effective August 31," the email reads.
Montoya also shared gratitude for her colleagues and wished them luck.
Montoya's position will be filled by Renay Scott, Dona Ana Community College President, under the new title of Vice President of Student Success.
"They (media) called it a new position. It's not a new position, it's my position," Montoya said, with the reassurance that there will be hope in the future for SAEM.
Scott's new position will serve above the dean of students and manage student recruitment and retention, financial aid, campus life, scholarships and career and health services.
About the Writer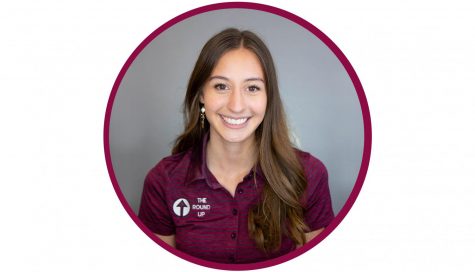 Alanna Herrera, Editor in Chief
Alanna Herrera is entering her fourth year at The Round Up, taking on her second year as Editor-in-Chief. She is a senior with a passion for storytelling...