COMMENTARY: Aggie football fans need to carry the momentum into 2018
Hang on for a minute...we're trying to find some more stories you might like.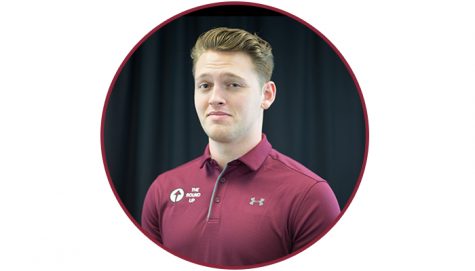 More stories from James Martin
The offseason storylines came to an official end for New Mexico State earlier this week when head coach Doug Martin named junior quarterback Matt Romero as the week zero starter. With the squad cemented after months of competition, the team is finally set to take the field again this Saturday when Wyoming comes to town for a nationally televised matchup to kickoff the college football season — and for the people of Las Cruces, there are no more excuses to not buy in to what this program is doing.
Mass fan support is something that, for a better part of the last decade, has lacked when it came to Aggie football. While a lot of that can be attested to the lack of success (evidenced by a poor 31-116 record from 2005 through 2016), having a Division I program in the most popular sport in the country is a luxury not many places get the opportunity to have.
When NMSU did give the city a taste of success last season, the fans delivered in exceptional fashion, according to both the numbers and Martin, nearly filling up Aggie Memorial with a strong showing of over 26,000 in the regular season finale against South Alabama before essentially taking over the city of Tucson during the Arizona Bowl.
"I've said this numerous times — our fans made the difference in the last two games last year. I don't know that we win those games if not for the fan base that was there and how electric the crowd was. It literally willed our football team to win those two games," Martin said. "That was my vision of New Mexico State football when I came here — what we wanted it to look like, and we certainly hope its going to look like this Saturday."
Nobody wants the 2017 season to be viewed 20 years from now as a flash in the pan for what has been considered a lowly program for far too long, and that comes down to both the team performing and the fans providing that rousing environment that makes college football an experience unlike any other.
That will be especially important for this upcoming game against a talented Wyoming side, who are in the middle of establishing a winning culture of their own, coming off of back-to-back eight win seasons featuring a bowl appearance.
"I can't believe Wyoming's not ranked in the top 25 right now, that's how good they are," Martin said. "We are going to need a big crowd advantage here. We need the students here and the fans here, not only for the game [itself], but also to show recruits across the nation who are going to be watching this game. This is a great opportunity for us to showcase our program, what we have here, the great city of Las Cruces and just for our university in general."
Last year could be the start of something very exciting in Las Cruces, and despite NMSU beginning another stint as an independent this season, moves like getting the ESPN2 game and striking a deal with the Arizona Bowl this past offseason are huge for setting up a successful future for the program.
"This is an opportunity for us to do something really special and it's an opportunity to keep momentum going," Martin said of this weekend's game. "But we want every Saturday to look like it did at South Alabama, whether we're on ESPN or not. We want Aggie nation to show up, come out here and have a great time tailgating. Let's start to build that to where it's consistently like that every Saturday."
Let's do our part to keep that momentum going and get on the ground floor of what could be the turnaround this program has been looking for for almost sixty years.

Hang on for a minute...we're trying to find some more stories you might like.
About the Writer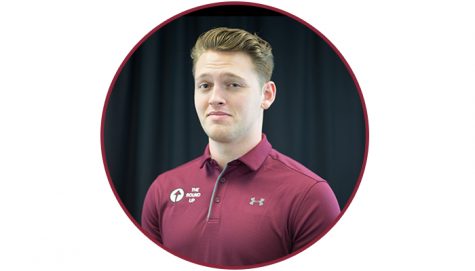 James Martin, Sports Editor
James Martin is a second-year sportswriter and a sophomore majoring in journalism. He was born and raised in Las Cruces, New Mexico and graduated from...