New Mexico State comes up short against Boise State in overtime thriller
Hang on for a minute...we're trying to find some more stories you might like.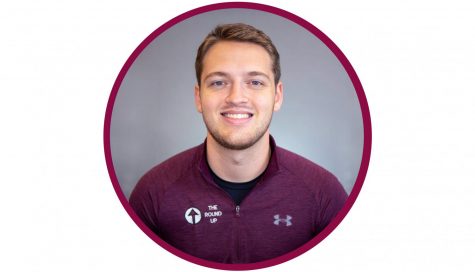 More stories from James Martin
What started as another disappointing outing for the New Mexico State women's soccer team turned into one of the most exciting games of the season with a strong second half performance by head coach Rob Baarts' squad, but the Aggies still fall 3-2 to Boise State in extra time.
The Broncos took control of the early, grabbing a lead with a 23' minute goal via a cross-turned-shot that hit the right crossbar before finding the back of the net and dominating possession from the kickoff to ensure that it stayed for a majority of the contest.
That would be the case until striker Katie Martinez broke through in the 72' minute with her second goal of the season as a result of a renewed level of energy exhibited by the Aggies in the second half that brought them right back into the game.
"I was just shocked at how much we didn't play in the first half… I just don't know, but we made a few adjustments, a couple of changes that allowed us to play through the midfield and once we started moving them around they got tired," Baarts said. "They got extremely tired in that second half, we should've taken advantage and won that game."
Boise State responded quickly to reclaim the lead in the 78' but New Mexico State was far from finished in regulation. The Aggies were awarded a free kick at the edge of the box after BSU goalkeeper Tara Fisher was assessed a penalty for holding onto the ball too long, setting up midfielder Alexa Barrera, who laid off a nice touch pass to forward Aileen Galicia for the 89' equalizer.
After some intense and chippy back-and-forth from both teams in the extra time period, BSU forward Raimee Sherle netted her third goal of the game with four minutes left before a draw was called, dropping NM State to 1-6 on the season with five of those losses coming by just one goal.
"I think we understand the concepts we need to win games and I think little mistakes that we're making are turning into huge goals. We're giving the answers to the other team, which is putting us in a hole, and now we're battling back," Baarts said when asked about his team's late rally that ultimately fell short. "When you battle back, you can get to the tie maybe, but if you're going to go win games, you can't make those mistakes."
While Sunday's loss was a gut-wrenching one for New Mexico State, the Aggies had one of their strongest performances of the season despite playing almost totally defensive in the first half.
NM State had seven shots on goal — the most out of any game excluding their win over Northern Illinois — and their style of play in the back 45 and overtime was much more indicative of what Baarts said he wanted at the beginning of the season.
The defense will have to tighten up going forward, with this being the third time the Aggies' have allowed three goals this season, but this result is definitely a sign that NM State is on the up-and-up after losing five of their first six to start the season, and that couldn't have come at a better time with the team traveling to Albuquerque Thursday to take on I-25 rival UNM.
"The only thing we can do right now is work on the positives and the positives are we're in every game and we have an opportunity to win every game — we just have to figure out how to play 90 minutes of mistake free in the back," Baarts said. "Mistake free in the back means no messing around… they already know what they can do offensively, they know they can score goals and we've proven to score goals, it's just a matter of solving that problem."
Hang on for a minute...we're trying to find some more stories you might like.
About the Writer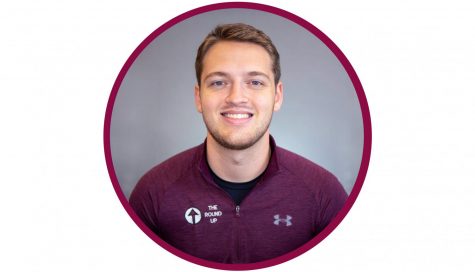 James Martin, Sports Editor
A Las Cruces native, James Martin enters his third year at The Round Up and first as assistant editor. The junior loves Minecraft and good vibes...