New, modern apartments attract NMSU students off-campus
Hang on for a minute...we're trying to find some more stories you might like.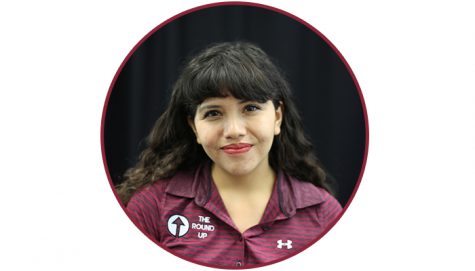 More stories from Marianne Salas
Flaunting a colorful design and surrounded by resort-like palm trees, The Flats at Ridgeview is a new apartment complex located off of Wisconsin Avenue and Triviz Drive, designed specifically with the student in mind.
Located just minutes away from New Mexico State University's main campus, the Flats offers amenities such as on-site study rooms, a 24-hour gym and a community clubhouse with year-round pool access.
Denise Robles, the leasing manager, said that one thing that sets the Flats apart from other off-campus housing options is how new it is.
"The Flats' design incorporates a more modern kind of feel — it's definitely an eye-catcher," Robles said.
The Flats offers 2-bed, 2-bath and 1-bed, 1-bath apartments. The 2-bed, 2-bath is a by-the-bedroom lease, meaning that if an individual does not cover their portion of rent for the month, the other individual is responsible only for what they owe, not their roommate's.
"The apartments are unfurnished, but come with washer-dryer units already installed," said Robles.
The kitchen comes with stainless steel appliances, and both bedrooms are relatively equal in size within the 2-bed, 2-bath apartments. All rooms have fans, and the rate does not change based on floorplans.
According to Robles, everything is covered by rent minus electricity, cable, and internet. Parking, however, is included, and for an additional $35 a month, a student has access to covered parking.
One of the most notable features of The Flats is the on-site study rooms, located conveniently in the clubhouse. Each study room comes with rolling whiteboards and AirTime, allowing students to wirelessly project their devices onto the T.V. screen.
Robles said the Flats also caters to an active lifestyle because residents have access to the fitness facility 24 hours a day.
"The fitness facility has cardio machines, a tire-flip and free weights," Robles said.
For those who enjoy running or walking in an outdoor setting, the Triviz trail is close by. Because University Avenue is in such close proximity with The Flats, students may also enjoy running on-campus, working out at the stadium or hiking up A-mountain. Residents are also presented with the same off-campus dining options on University Avenue.
The clubhouse offers several features of its own. Alongside the study-rooms, there is also a conference room in which residents may use, and works perfectly for larger study groups. Residents may also use the printer in the clubhouse and are only asked to provide their own paper. A breakfast bar is set up 24 hours a day.
Robles said the Flats attempts to bring together its residents through a program called the Students' First-Experience Program that hosts weekly events for students to socialize, such as game nights.
"A majority of the residents are students, undergrad and graduate. We also have a few professors and one or two families," said Robles.
As of now, the Flats is at 92.4 percent capacity, Robles said, with more residents expected to be moving in October and November.
The 1-bed, 1-bath apartments are now sold out. There are 12 vacant spots open, all for one of the bed spaces in the 2-bed, 2-bath.
Robles added that they are expected to reach 95 percent capacity soon.

Hang on for a minute...we're trying to find some more stories you might like.
About the Writer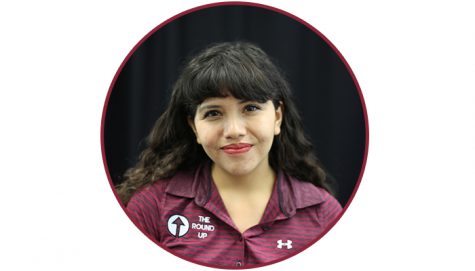 Marianne Salas, Staff Writer
Marianne Salas is in her third year at New Mexico State University, and is majoring in English and Pre-law. She plans to attend Arizona State University...