ASNMSU passes resolution addressing lack of resources available for Spanish-speakers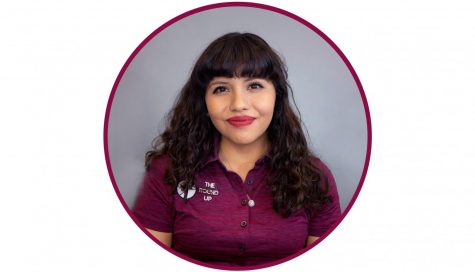 More stories from Marianne Salas
The 63rd Senate of the Association Students of New Mexico State University passed a resolution Nov. 7 concerning the lack of accessibility to administration offices and resources for Spanish-speaking students and parents.
Resolution 22 urges the NMSU administration to look into creating a Department of Interpretation and Translation. Under this resolution, department resources would be available for use by the entire university.
If the creation of a Department of Interpretation or Translation is not possible, the resolution encourages the administration to consider outsourcing services.
Sen. David De La Cruz, who introduced the resolution, claimed the establishment of a Department of Interpretation or Translation would make a huge impact for the NMSU community.
"We are recognized as a Hispanic-Serving Institution for a reason. The lack of resources in Spanish in offices like Financial Aid, Registrars, Admissions, among others is detrimental to the success of a majority of our school's population," De La Cruz said.
According to the Office of Institutional Analysis, students of Hispanic descent comprise 56% of the total population of the Las Cruces campus. In order to qualify as a Hispanic-Serving Institution, at least 25% of a university's undergraduate student enrollment must be of Hispanic descent.
De La Cruz said that denying access to resources for students who only speak Spanish will ultimately hurt NMSU's recruitment and retention.
De La Cruz also noted that any dissent by NMSU's administration contradicts the objectives of inclusion and diversity set forth by LEADS 2025.
"Though implementation is always tricky, there are dozens of universities across the nation that have created departments that provide these services that could serve as a model for the success of this project," De La Cruz said.
Gabriela Moreno, Ph.D. and director of the Heritage Language Program at NMSU, stated that there is a need for interpreters in both translating documents and for office purposes.
Moreno claimed that there have been instances in which Spanish-speaking students have not been able to receive adequate assistance due to language barriers.
"We also recruit students from Mexico. Not only does my department do that, but there are initiatives by other departments such as Engineering that constantly recruit people from other Latin American countries," Moreno said.
Though NMSU has done translation and interpretation work in the past, Moreno said the proposal discussed in Resolution 22 would be one of the first initiatives for a Department of Interpretation or Translation.
The Heritage Language Program offers a service learning component that allows different departments to reach out to students to help them translate work. Students in the volunteer program are restricted to performing 10 hours of community service or service learning through the program.
"So what my students are doing is they are donating 10 hours to help me translate documents from English to Spanish because we're targeting Hispanic parents," Moreno said.
Several senators voiced their support for Resolution 22 during the meeting.
"I just want to say that I really appreciate the solution. I think that if we're going to call ourselves a Hispanic-Serving Institution and a minority-serving institution from an educational standpoint, we have failed in that aspect," one senator said.
Leave a Comment
About the Writer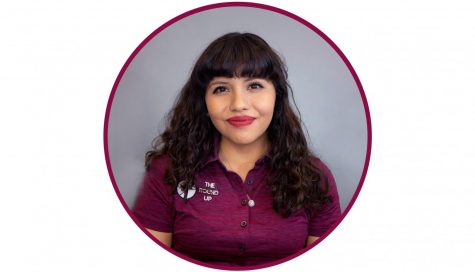 Marianne Salas, Political Writer
Marianne Salas is a senior at NMSU pursuing a double-major in English and Government with a supplementary major in Law & Society. She will be attending...