Keys to the game: Battle of I-25
Hang on for a minute...we're trying to find some more stories you might like.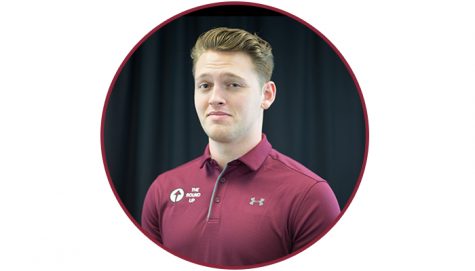 More stories from James Martin
It's time for another Aggie/Lobo showdown.
With just hours left before New Mexico State takes the field for their yearly showdown against in-state rival New Mexico, here are three questions that will determine whether the Aggies can pick up their first win of the season and third straight of the Rio Grande Rivalry, tonight at Aggie Memorial.
Can Jones step up for UNM?
UNM starting quarterback Tevaka Tuioti is still exhibiting concussion like symptoms, so junior Sherion Jones, who came in after Tuioti was knocked out in Madison last week, will start under center for the Lobos after starting the season as the third string option for head coach Bob Davie.
Jones struggled in the loss to College Football Playoff contender Wisconsin last weekend, throwing for 79 yards, one touchdown on 9-of-16 passing while turning the ball over three times (two interceptions and a fumble), but that's to be expected when a backup gets thrown in against one of the top teams in the country.
The Lobos have been preparing with Jones, who is a dual-threat quarterback like Tuioti, as the starter all week, but he will have to take some big strides against an Aggie defense whose main focus is eliminating the run if the Lobos hope to snap their two game losing streak to NM State.
Can the Aggies actually stop the run?
No team has given up more rushing yards than New Mexico State through three games this season.
If the Aggies want to force Jones to throw the ball, then that will have to change against UNM. The Lobos aren't as run-oriented as they've been in recent years, with the Davie triple-option being phased into a more spread offensive look, but as long as they're giving up nearly 300 yards on the ground per game, it will be a point of emphasis for the NM State defense.
Injuries haven't helped, especially at linebacker, but the return of Leon McQuaker and Javahn Ferguson at linebacker should call for at least some much needed improvement in stopping the run.
Is tonight the night NM State finds their offensive identity?
It's been a less than ideal start to the 2018 season for the Aggies to say the least, and a lot of that can be attributed to their lack of confidence out on the field.
That's been true for the whole team, but is most evident in the offense, who are averaging almost half of the yardage production of last year's group. The Aggies haven't been able to get going in either phase of the game and have especially struggled with running the ball, but that won't be able to happen until the team can relax and play on Saturday's like it's a reward for the week of practice, something Martin has harped on all week.
Until a reliable option emerges on offense, the Aggies will continue to struggle, but Romero has another game under his belt as the New Mexico State starter heading into this one and the running game had its most productive outing by far last week against Utah State. Things should only improve going forward, and what better breakout party than a Saturday night battle against UNM.

Hang on for a minute...we're trying to find some more stories you might like.
About the Writer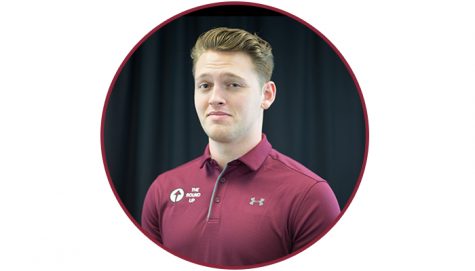 James Martin, Sports Editor
James Martin is a second-year sportswriter and a sophomore majoring in journalism. He was born and raised in Las Cruces, New Mexico and graduated from...