Chancellor Arvizu aims to make NMSU a "catalyst for change"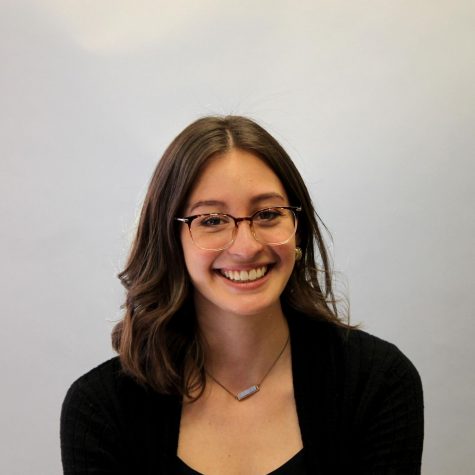 More stories from Alanna Herrera
Recently appointed to oversee a university of nearly 24,000 students statewide and an indebted baggage of 3.3 million dollars, New Mexico State University Chancellor Dan Arvizu's job is far from simple.
Yet, his optimistic outlook and proactive energy aims to lead the university in a complete 180.
"My forte, and things that I've done over my career, are to build things and turn things around," Arvizu said.
After a 40 year career in the business of science, technology, engineering and math, Arvizu said he has had many opportunities to learn what it takes to refocus an organization to a better path. NMSU, he said, is his next challenge.
The Problem, The Vision
Despite facing multiple challenges at NMSU, Arvizu said most root from the same place— the ever-growing wealth gap.
"What I find is the greatest need in this country, in the US, and more broadly, globally, is the growing divide between the haves and the have-nots. Richer getting richer, the poorer getting poorer, the middle class is disappearing. The great equalizer is education," Arvizu said.
"That's why New Mexico is so important, we're ground zero. Even though we're not a big state, we are a state that if we do not reach most of our population, we will be an example of the fact that this community will be a drain on the future society. We can't be a drain we've gotta be apart of the solution not apart of the problem."
With the second-worst education system in the nation according to 2018's Quality Counts report by the national Education Week magazine, Arvizu said New Mexico's changes can set the example for other states like ours.
"We can be the catalyst for change. If we can do it in New Mexico, all the surrounding states— the ones that are just above us, 50, 49,48, Mississippi, Arkansas, Louisiana, Alabama, all of those states have serious issues just like us. We can begin to show them the way," Arvizu said.
So what is the way? According to Arvizu, it's investing in and enacting what he called a "theory of change."
"If you have a great idea, there's money to develop that great idea. And that's what is pushing society and advancing society so very rapidly," Arvizu said. "I am really excited about the human capital and the human potential (at NMSU)."
Over his term, Arvizu said he wants to prosper and excavate as much of NMSU's stored success as he can.
"My theory of change is that we have a tremendous amount of human capital that is locked and not available to solve problems. In order to unlock that human capital, we need to provide the tools for that part of the population to be able to, first of all, see what potential there is, and ultimately be motivated and inspired to move ahead," Arvizu said. "I call it the AIMS model; Awareness, Inspiration, Motivation and then Skills. We need to offer all of those things."
So from the beginning we need to go and reach members of our community that are probably underserved, and those who are without voice. As technology progresses and as transitions occur, the people who are least able to cope with those changes are the ones who are disproportionately affected," Arvizu said.
Unlocking NMSU Potential
Arvizu said the key to NMSU's future success lies within the lower socioeconomic communities.
"So we need to be able to provide opportunities for those who are underserved. We need to give them the tools to do that," Arvizu said. "I think a university like New Mexico State, land grant and hispanic serving, has a charter to meet the needs of the communities in which we reside."
The underlying factor, Arvizu said, is money.
"It's always about the money because, frankly, if you don't have resources to invest and to better yourself, you're not going to be able to go to school, if you don't have food to eat, if you need to be able to support your family, those things are going to overcome anything else in terms of aspirations that you have," Arvizu said.
Ultimately, Arvizu said it is necessary to help underserved communities recognize the value of an education and give them access to opportunity, which is where NMSU's responsibility lies.
"(NMSU) has got to teach the teachers, build the infrastructure, and we have to be relevant in the marketplace that our kids and our communities are going to have to work in the 21st century," Arvizu said.
One way Arvizu plans to solve NMSU's problems is through strategic capital.
"We've got to bring in resources, the federal government is not going to solve this, the state government is not going to solve this, we can't raise tuition enough to solve this. The answer is to have something compelling to give to the community in a way that people are willing to invest and make that happen," Arvizu said.
Arvizu said, "turning a big ship will take time," but he wants to achieve several early goals such as encouraging investors to partner with NMSU.
"I'll tell you one, PSL, Physical Science Labs. When I was your age, it was a hoppin' place," Arvizu said. "We are a ghost of what it used to be. It is still a tremendous asset, but we can restore it to its former glory."
Arvizu plans to recreate the significance of the PSL by infusing federal resources.
"We used to do a lot of classified and important work, and we still can. I've already spoken to all of those players who say they'll be happy to partner," Arvizu said.
Arvizu did not give specifics as to who NMSU plans to partner with but said all have potential for success and prosperity of the student's future. NMSU's success he said, is simply based.
"It's about education, it's about grand challenges, its about having a healthy ecosystem. And I think New Mexico State has the opportunity to do that," Arvizu said.
Leave a Comment
About the Writer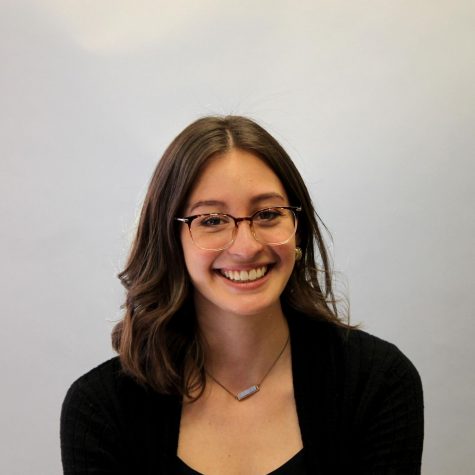 Alanna Herrera, Editor in Chief
Alanna Herrera is entering her fourth year at The Round Up, taking on her second year as Editor-in-Chief. She is a senior with a passion for storytelling...