COMMENTARY: Adkins the right move for a revamping New Mexico State
Hang on for a minute...we're trying to find some more stories you might like.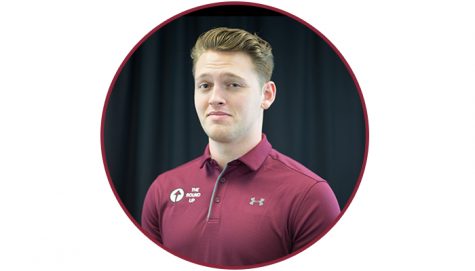 More stories from James Martin
Expectations for this year were high following the Aggies' bowl winning season, but it's important for fans — myself included — to remember that New Mexico State is still one of the hardest places in the country to win.
The 0-4 start to 2018 has been disappointing in large part because of the high Aggie fans were all riding after a magical 2017 run, but like head coach Doug Martin has said since the new year started, it's a lot tougher to maintain success than it is to find it for the first time.
"It's just learning how to get a culture that's the same every year with that chip on your shoulder every game, so that you can sustain winning," Martin said, praising the strides made by the program to get into a position to build something. "For the first time, we have a foundation. This is the first time our scholarship numbers have been back to where they should be… we've got a much more talented football team than we've ever had. We're always going to have some struggles here, with resources and things like that, but those things can be overcome if you have a a group that wants to work together and have that edge."
From top to bottom, the program is in as good a place as it's been a long time, but on-field results have been understandably hard to come by to start this season after losing their leading passer, rusher, receiver and tackler from last year. Replacing Tyler Rogers at quarterback has proved especially difficult for the Aggies, who have gone through three passers in a four-game span.
Junior college transfer Matt Romero and senior/longtime backup Nick Jeanty have underperformed whenever given the opportunity, with last Saturday's second quarter collapse against UNM — which featured three ill-advised interceptions between the two — being the final straw for Martin.
Enter Josh Adkins; the redshirt freshman that had been steadily making up ground on the two upperclassmen throughout the offseason, with a strong fall camp solidifying his spot as next-next man up and earning him first team reps.
Adkins couldn't lead NM State to a comeback win over the Lobos when he came in at the start of the second half, but the young QB showed plenty of promise, putting up 168 yards in the final 30 minutes with extremely limited preparation while exhibiting the intangible qualities that Martin values so highly.
"In our style of offense, the quarterback does a lot of things… We don't just throw RPO's and bubble screens and those type of things, you know. The quarterback for us has to be able to read defenses, he has to be able to throw the ball down the field, he has to know when he's protected and when he's not to throw the ball — he's got to have a good understanding of the game, and that takes some time," Martin said. "That's one of the things that Matt has really struggled with, and that Nick has struggled with a little bit this year, is just understanding that and getting in the right calls. That's what was encouraging about Josh in Utah State — he did those things pretty well in limited reps — but the other night he did those things really well in a half, so hopefully we can move forward."
There's no doubt that Adkins will take his licks as he continues his first action-filled season, but developing a quarterback is what needs to happen for what the Aggies are trying to do.
Good programs aren't built in a year. If New Mexico State is going to take the next step, then the 2017 season will be viewed as the first step in a long — sometimes unpleasant — but always necessary process that Aggie fans just have to trust.

Hang on for a minute...we're trying to find some more stories you might like.
About the Writer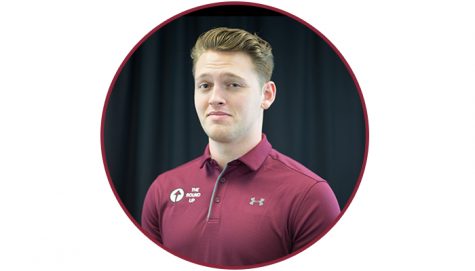 James Martin, Sports Editor
James Martin is a second-year sportswriter and a sophomore majoring in journalism. He was born and raised in Las Cruces, New Mexico and graduated from...