Peek of Las Cruces Street Fair host to many local businesses
Hang on for a minute...we're trying to find some more stories you might like.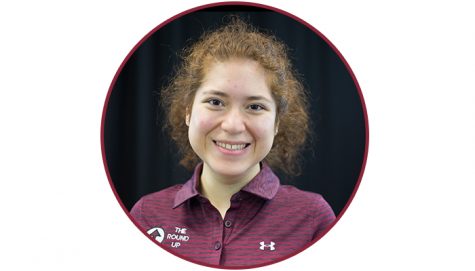 More stories from Lauren Roman
New Mexico State University's Student Success Center hosted the Peek of Las Cruces Street Fair October 4, where many organizations and companies hosted booths for people on the NMSU campus to enjoy.
The fair took place on Locust Street, east of the Intramural Fields from 4 to 8 p.m.
Michael Rolland, the founder of Lodel, a food delivery company, was one of the first booths students encountered at the Peek.
"Me and my brothers started this company about thirteen years ago," Rolland said. "Las Cruces is our ninth market and I'm out here a bunch throughout the year, building up a brand, and delivering free food on campus."
Rolland discussed why he chose Las Cruces to house parts of his business.
"This just seemed like a prime market for us that didn't have competition and had great demographics. We really try to focus on colleges that have at least ten thousand students," Rolland said.
Lodel came to the stree fair to "help educate everybody in town about what his company is all about."
Another business that attended the Peek of Las Cruces Street Fair was Canyon Lake Artisan Crafts.
Owner, Lisa Leifeste, was there to sell her all-natural shampoo bars, balms, bath soaks and shower bombs.
Leifeste explained the origin of her business.
"I am a homemaker and my husband does wood-working," Leifeste said. "We always made our children gifts for Christmas and they were tired of getting wood, so we decided to go on a quest to try to find something we would give them and thus the concept of making soap for our family for Christmas came into effect."
Leifeste said she started her business about a year ago.
"I made my first bar of soap a little over a year ago," Leifeste continued. "By the end of September, I was giving some to my coworkers, went to the Farmer's Market on December first that same year, and thus the business was born."
Finally, Jennifer Craig runs a unique company of her own. Instead of selling food or making jewelry, she offers her services as a face-painter.
"I am a single mother and I do this for a living," Craig said. "Every Saturday, I go to the Farmer's Market. I was a painting major here at NMSU, got my BFA [Bachelor of Fine Arts], made some jewelry and I've been a stay-at-home mom for a little while and I thought face painting would be a really good way to use my skills to support myself."
Craig described her favorite face paint.
"I really like doing the sugar skulls," said Craig. "I've done the Dia De Los Muertos Festival for the last five years and it's really rewarding, especially because my father passed away on Dia De Los Muertos in 2011. It's serendipitous that some friends got me into face painting there."
Other vendors such as Ruby's, Cantrell Photography, and City of Las Cruces Museums participated in the Peek of Las Cruces Street Fair.

Hang on for a minute...we're trying to find some more stories you might like.
About the Writer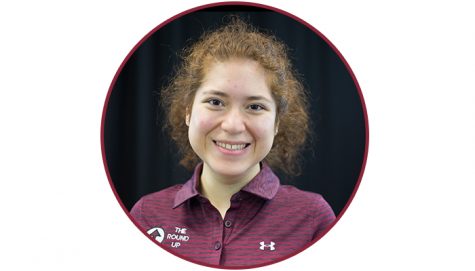 Lauren Roman, Staff Writer
Lauren Roman is a sophomore at NMSU, currently working towards a bachelor's degree in Creative Media. She was born and raised in Las Cruces, New Mexico...