National Pizza Month: Top 5 pizza parlors near NMSU
Hang on for a minute...we're trying to find some more stories you might like.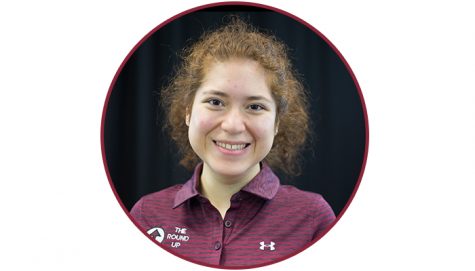 More stories from Lauren Roman
October, the month of Halloween, Pumpkin patches and pizza. Pizza? Yep, October is National Pizza month, and students at New Mexico State University can celebrate nearby with slices of cheesy heaven from local restaurants in Las Cruces that provide quality made pizza.
One pizzeria NMSU students can enjoy is Luna Rossa. This quaint little joint can be found on Avenida De Mesilla near the historic village of Old Mesilla. Luna Rossa strives to create their dishes with authentic Italian flair.
One attribute unique to this parlor is Luna Rossa's five-dollar pizza Mondays. This discount can be beneficial for students who want fresh, authentic food for an affordable price.
Zeffiro's is another pizzeria that establishes a unique perspective through its decision on how to prepare its food. Unlike most pizzerias in Las Cruces, students can visit Zeffiro's to enjoy classic New York style pizza.
For those who don't know what "New York Style" pizza is, NMSU Zeffiro's shift manager Marcos Alarcon explained it. "It is, in a nutshell, thin crust, large slices, fire (brick)-oven, and sold by the slice," Alarcon said.
Alarcon also went on to explain why Zeffiro's is a good place for people—particularly students—to visit.
"We are a lot cheaper than the NYP (New York Pizza) and super convenient, which is good because the majority of our customers are high school and college students," said Alarcon. "We also have great deals. For instance, we have the Daily Zeffiro's pizza which includes two slices and a drink for $6.64."
Alarcon added that Zeffiro's pizza is set apart not only by the price, but also by the ingredients.
"We also have three different pies already made, but what sets us apart is our two different kinds of sauces," Alarcon continued. "The two are marinara and white sauce, which is made of garlic and olive oil."
Zefirro's is open from 11 a.m. to 9 p.m. Sunday through Thursday. Fridays and Saturdays, it is open until 11 p.m.
For a New Mexican spin, students can head over to Dion's. Well-known and established in New Mexico, Dion's is known for its large slices and comfortable atmosphere, and there are two locations in Las Cruces. This pizzeria starts from scratch by creating their dishes with fresh ingredients from the hand-tossed pizza to the unique salad dressings.
"We pay attention to the types of ingredients we buy," Dion's manager Tim Mikkelsen said. "For instance, we make sure our dressing doesn't have any preservatives in it and our chicken is purely chicken."
Finally, Pastaggio's Italian Restaurant offers a variety of pizzas including pepperoni, cheese, mushroom, green chile and pineapple. In addition, Pastaggio's offers customers the choice to create their own pizza, and a special order for NMSU students, alumni, and residents of Las Cruces: the Aggie Pie. This unique choice is made with marinara sauce, salami, sausage, mushrooms, black olives, fresh tomato, green onions, and garlic.
If students are wishing to celebrate Pizza month with their Aggie colors, all five restaurants are great places to visit.

Hang on for a minute...we're trying to find some more stories you might like.
About the Writer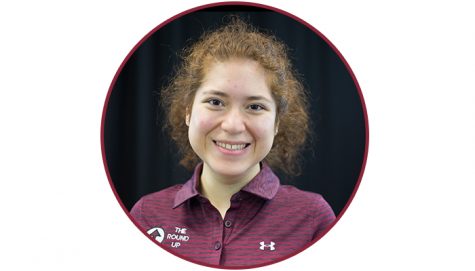 Lauren Roman, Staff Writer
Lauren Roman is a sophomore at NMSU, currently working towards a bachelor's degree in Creative Media. She was born and raised in Las Cruces, New Mexico...