Halloween costume ideas for the NMSU couple
Hang on for a minute...we're trying to find some more stories you might like.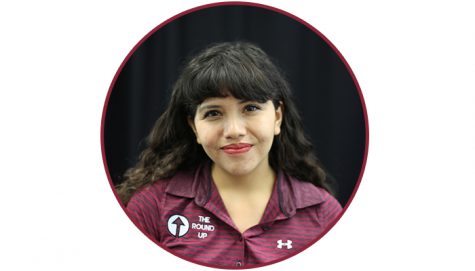 More stories from Marianne Salas
As Halloween approaches, most students planning to dress up have already bought or are piecing together their costumes. For those in relationships, coming up with ideas for couples' costume can pose a challenge. Some will wait until the last minute, while others have had their idea ready since Nov. 1, 2017.
For couples that are fans of the Marvel or DC comics and their film counterparts, dressing up as iconic superheroes and villains is always a fun choice. Couples can dress up as each other's nemesis, or work together as a team.
A few ideas for team duos or enemies include: Superman and Wonder Woman, Harley Quinn and Poison Ivy, Captain America and Black Widow, Vision and Scarlet Witch, Deadpool and Colossus, or Batman and the Joker.
Couples that are foodies also have an array to choose from. They may want to represent their favorite restaurant, with one going as a dish and the other wearing the restaurant's logo. Couples can also go as foods that complement one another, such as eggs and bacon, or peanut butter and jelly.
Another option is one person dressing up as a famous character that loves a certain type of food, and the other dressing up as said food. An example of this is Ron Swanson from Parks and Recreation, and his love for bacon.
Jennifer Talavera, a freshman at New Mexico State University, said that she and a former boyfriend found their costumes in the week preceding her family's Halloween party.
"I dressed up as a chicken, and my ex was Colonel Sanders," Talavera said. "We were just looking for something that we hadn't seen before, and something that we thought would be funny and cute."
Couples that love corny jokes can go in two costumes that, when put together, make a great pun. An idea for this would feature one person wearing the Netflix logo, and the other dressing up as if they're cold: Netflix and chill. A second idea would involve one person dressing up as a hula dancer, and the other as a boxer: Hawaiian Punch.
Couples that have binge-watched their favorite T.V. sitcom together, or both love the same movie can go as their favorite couple or dynamic duo. Depending on a person's wardrobe and the choice of movie or T.V. show, couples may not have to spend much. A couple can go as Jim and Pam from NBC's "The Office", or go old-school as Danny and Sandy from "Grease".
Couples can also veer away from the main couple in a movie or T.V. show, and go as something more humorous. One person could dress up as John Hammond from "Jurassic Park" dressing up as John Hammond from Jurassic Park, while the other is in a T-Rex costume.
Regardless of relationship status, Halloween is a time for fun, creativity, and self-expression. NMSU students that choose to dress up are sure to do just that.

Hang on for a minute...we're trying to find some more stories you might like.
About the Writer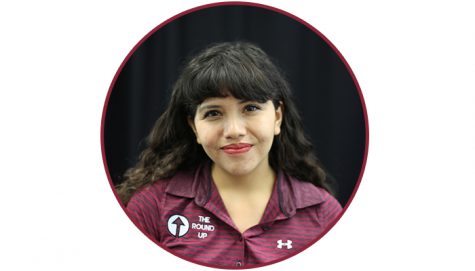 Marianne Salas, Staff Writer
Marianne Salas is in her third year at New Mexico State University, and is majoring in English and Pre-law. She plans to attend Arizona State University...